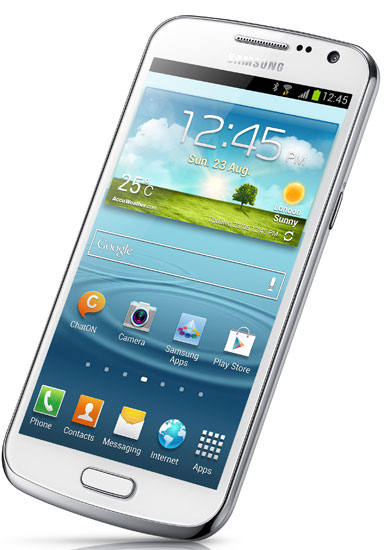 Top-notch android smartphones were released in 2012. HTC One X, Samsung Galaxy Note 2 and Samsung Galaxy S 3 were some of the top offerings integrated with Google's smartphone OS. Considering the rivalry that has gone between iOS and android, smartphone manufacturers favoring android have been asked to raise the bar. Here are some of the upcoming android phones of 2013 you don't want to miss.
Samsung Galaxy Premiere
Previously rumored to be the Galaxy Nexus 2, Samsung Galaxy Premiere will sport the model number GT-i9260. The latest revealed specifications suggest that it would support 2G (GSM 850/900/1800/1900), 3G (HSDPA 850/900/1900/2100) and 4G LTE (depending upon region). The screen is going to be Super AMOLED HD 4.65 inch (1280 x 720 pixels). Internal memory is expected to be 8 GB to 16 GB with an option of expansion through microSD cards. The device will arrive with a dual-core TI OMAP 4 1.5 GHz processor and 1 GB of RAM.
The front-camera is going to be 1.9 megapixels, while the rear camera will shoot 1080p with an 8 megapixels offering. Bluetooth 4.0, NFC and 2100 mAh battery are also included. The rumored software so far is android 4.1.2 Jelly Bean, but it wouldn't be a surprise if it arrives with android 4.2. The price for the unlocked version is expected to be in the range $600-$700, and the release is tipped for the first quarter of 2013.
HTC M7
HTC is expected to launch its flagship device codenamed M7. Being a flagship device, it's going to battle with the likes of iPhone 5S and Samsung Galaxy S4. The specs leaked so far suggest a 4.7 inch screen, with 468 pixels per inch. The CPU is going to be quad-core 1.7 GHz, and the battery 2,300 mAh.
The device is going to sport a 13 mega-pixel camera, 2 GB of RAM on board, LTE connectivity and 32 GB of storage. The sharp display is said to be called SoLux, and will offer better accuracy and angles compared to the display of HTC One X. The software is going to be Android Jelly Bean, and the device will come with a brand new Sense 5 UI. The release is expected at MWC 2013 or CES 2013.
Samsung Galaxy S4
You saw this one coming. The rumors so far suggest Samsung Galaxy S4 is going to have a pixel density 440 ppi and screen resolution of 1920 x 1080, surpassing the best screen technologies of 2012. The display may go up to 5 inches across, and it's going to be super AMOLED. The rear camera is going to be 13 megapixels.
The software is expected to be android 4.2 Jelly Bean. There are wild guesses for android 5.0, if the Key Lime Pie does get released by Google and the handset comes out later. The battery capacity may go up to 3,000 mAh. The storage capacity can go as high as 128 GB. Features such as GPS, NFC, Bluetooth 4.0 and LTE connectivity are certain. The price is hasn't been predicted yet, but it's going to compete with iPhone 5, and possibly 5S. The device is expected to arrive in mid-2013.