the Galaxy Note tablet
range.
We've recently seen the Galaxy Note 12.2 tablet pass through the FCC, so it's pretty much confirmed at this point that Samsung have a 12 inch device in the works.
However, recent reports seem to suggest that the Galaxy Note 12.2 tablet may go into production before the end of this year. According to Digitimes, a Taiwan based online publication, the new device by Samsung could be ready a lot sooner than we may have expected.
According to various reports from the FCC and other sources, the Galaxy Note 12.2 tablet will be loaded with a 2560×1600 HD display, the same 2.26GHz Qualcomm Snapdragon 800 processor found in the LG G2 and Nexus 5, 3GB of RAM, 32GB of storage, an 8 megapixel primary camera and a 2 megapixel front facing camera, as well as LTE capabilities.
It's likely that there will also be other storage options available, as well as a non-cellular version without LTE support.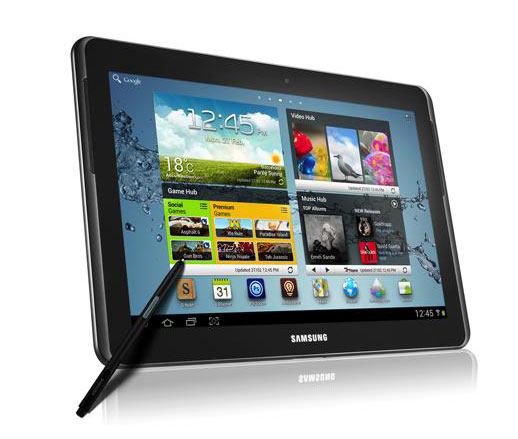 The new 12.2 inch form factor will be a new one for Samsung, and it will be interesting to see how much of a market there is for such a large Android device.
Whilst it hasn't been confirmed, it would make sense that Samsung will make the 12.2 inch tablet part of the Note range so users can make use of the S-pen and multitasking features on a larger screen.
Digitimes don't have a 100% track record when it comes to this kind of information, so there isn't any point holding your breath at this point in time. The Galaxy Note 12.2 tablet will be coming eventually, but it's unlikely to make it onto shelves till after Christmas.
Source: Sammobile
The rumor mill has started up again, this time churning out leaks and reports of what's looking to be a 12.2 inch variant of