Motorola Droid was a successful unit in the market though there were a lot of features that lacked in the phone; Motorola Droid 2 is perhaps an excellent product that has come in the market lately and it can doubtlessly be termed as something that has doubled the Droid experience. The phone features the same processor: 1GHz speed but it more feels like a real time PC with ample resources to run all the powerful experience. Android OS 2.2 adds another plus to the feature. The memory of Droid has been doubled compared to the original Droid.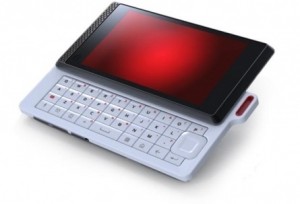 The phone is pretty fast compared to many other smartphones of the same category and this is what sets Droid as distinct from many different other products. The double RAM provides you with a nice interface to run all your applications and the new JavaScript engine make it even a better experience. The application performance and web browsing are both quite fast enough to give you an exhilarating experience on the overall.
The Flash plug-in integrated with the mobile phone has turned it into a device that feels like a computer when it comes to the web experience as you were never able to play games and enjoy the web experience with Flash this way before. Now, the device lets you access almost 70 percent of the web content. The input system has also been improved a great deal compared to the previous system when the keys were not friendly. You get to have better keyboard that also features swipe feature where you are not required to take your finger off the input: just swipe and keep going.
Apart from these entire great features, the phone lacks something that it shouldn't have missed: the front camera. There is no front camera means there is no support for video calling. At least, you cannot use the primary camera for video calling. The keyboard has improved a lot does not mean it has become perfect, there is a lot more to do in order to make those stiff keys into softer ones.
Motorola Droid 2 has come up with major achievements compared to the predecessor and one can expect the next in the series to be even better. Droid 2 is the perfect smartphone who are not only interested in a QWERTY input but a physical keyboard instead of the touch screen interface only. Overall, Droid 2 is an impressive phone in terms of power and features.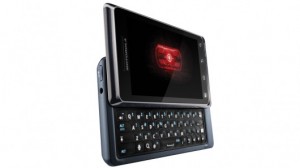 Motorola DROID 2 Specifications and Main Features :
Processor: 1 GHz OMAP processor
Software Smartphone : Android 2.1 OS (possible updated already to 2.2)
Physical Size : 4.30 inches
Network Type : CDMA dual band (1900/800 MHz)
Main Display Resolution : 480 x 854 pixels(Type 16 777 216 colors, TFT) Data : 1xEV-DO rev.A
3G Capable : Yes
Battery Type : Li–Ion
Touch Screen : Capacitive, Multi-touch
Camera Resolution : 5 megapixels Resolution
Features : Auto focus
Front Facing Camera – No
Multimedia Video Playback : MPEG4, H.263, H.264
Music Player : MP3
Memory Memory Slot : microSD/microSDHC
Internal Memory :8 GB
Preinstalled Memory Card : 8 GB
Input Predictive Text Input : Yes
Keyboard: Full keyboard (QWERTY)
Connectivity Internet : HTML
USB : microUSB
WiFi : 802.11b/802.11g/802.11n
HDMI port – No
Bluetooth : 2.1, Stereo Bluetooth
Headphones connector : 3.5mm
Other Features:
New version of Motoblur
PhoneBook Capacity depends on system memory.
Ring ID, Picture ID, Multiple numbers per contact, Caller groups
PIM Alarm, Calendar, Calculator, World Clock
Voice Dialing, Commands, Recording, Speaker Phone
Email : IMAP/POP3/SMTP/Microsoft Exchange
GPS : A-GPS, GPS