Compared to the predecessor (HTC Desire), HTC Desire HD features some enhanced performance capabilities and the design itself is a great enhancement. The device has a sleek exterior and crafted from a single piece of aluminium and the back of the device is smooth to touch. The device sits comfortable on ones hand.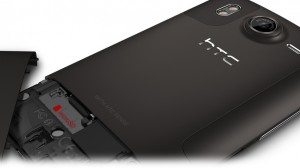 I much prefer Droid X when comes to Android smart phones because of its design, performance, multimedia experience and this list will go on and i think no other Droid phone until now beat this device. HTC did a great job with Desire HD when you take into consideration its design, touch responsiveness, camera, screen and many things. Usually its an enhanced version or called updated version for HTC Desire.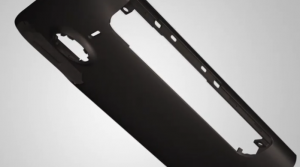 Design:
The phones look similar when you look from some distance but the design of Desire HD from closure look is fantastic because of the premium materials used to construct the exterior of the phone, sleek design, the big 4.3" touch screen which occupies most of the space and below the screen you find touch pad with menus handling some important functions.
The back of the device has a 8 mega pixel camera with duel LED flash, external speaker (With dolby mobile and SRS speaker). If you flip the panel at the bottom of the device you find two slots one for micro Sd slot and another reserved for sim card.
Display:
Due to shortage of AMOLED from Samsung, HTC has gone for SLCD (Super LCD) and they are using this technology for other phones also like HD2 etc. The display is good but can not compete with AMOLED. With a 4.3" touch screen you get great browsing experience, watch movies with a resolution of 480 x 800 px and you can see every thing big.
The display is also added with features like pin-sharp text display, vivid photos and vibrant video. The touch response on this device is almost quick and you don't find any lagging. This enhance user experience browsing through the phone. HTC Desire HD supports multi-touch so you can zoom in/out using your two fingers.
Performance & Storage:
HTC added 1 GHZ Qualcom processor same as in HTC Desire and with 768 MB RAM your applications load very quick. When you swipe your finger between screens you will not find any lagging and its almost very quick. The device also has an internal storage of 1.5 GB so install as many applications and don't bother about storage. If you flip the phone to its back at the bottom remove the panel and you can insert micro SD slot. This device is compatible with micro SD 2.0 card.
Interface:
HTC enhanced its sense UI and you love the enhanced version. If you want to find what are the new notifications simply pull down top of the screen. Apart from notifications you will get recently developed, useful, fast running applications.
HTC introduced enhanced image gallery and you can now share your images to your facebook, flickr, gmail and lot more with a single click. New navigation system is also introduced which makes your navigate more easily. Below is the video describing how the new navigation system works.
With Android 2.2, you can now check your Exchange mailbox from your device and this device also supports ActiveSync. Browsing experience through mailbox is fantastic in this regard HTC did a great job.
Camera:
With 8 mega pixel camera the images are clear and you can shoot HD videos at 720 px. Duel LED flash is given beside the camera so that even in low light conditions you can snap a picture with great quality. Camera on this device also supports Autofocus. Options in the camera interface are enhance for better user experience. On the left side you find effects menu and on the right side you get camera options.If you want to check the video quality of videos taken from the camera of Desire HD then you have to see this video.
Browsing:
In any mobile for better browsing experience the device should have more screen space, beautiful screen, very quick responsive touch capability, now you even want flash player. HTC Desire HD is a perfect smart phone for web browsing because it now support flash player 10.1. Now you can browse flash content and play games that are made with flash.
Connectivity:
This device supports 3G, GPRS, EDGE, WI-FI 802.11 b/g/n so now you have the option to browse internet using any one of the available technology.
This device also got Bluetooth 2.1 with EDR so you can have fast file transfers between your phone and other bluetooth enable devices.
Multimedia:
Its a complete smart phone with business capabilities and porvide rich multimedia experience. The stereo system is great with Dolby® Mobile and SRS virtual surround sound you can get not only sound clarity but also hear the music with loud voice.
The device supports maximum number of audio and video formats play any format on your phone. You can share pictures, videos to your TV via a HDMI cable. Through HDMI port you can play videos on your large screen from your mobile and its easy to set up.
Social Networking:
Popular Social Networking additions like Facebook and Twitter are introduced with HTC Sense so you can post your status very quick on Twitter and browse through the Facebook.
If you want to share photos or videos to popular blogging platforms or video sites then no problem HTC has provided applications for that too to share photos or videos on Facebook, Flickr, Twitter, Youtube.
Navigation:
This device is fitted with internal GPS antenna. This device is also preloaded with maps data so with out extra cost you can explore maps.
Tethering:
The HTC Desire HD can also be used as a router to share the data connection with other wireless enabled devices. Supports USB and WI-FI tethering.
HTC Widgets:
The device is preloaded with HTC widgets like Search Anywhere, Weather, Twitter, Facebook, Youtube and many that comes with HTC Sense UI.
Sensors:
Four sensors are present in Desire HD and here are the details of the sensors. G-sensor, Digital compass which is used by maps and the demonstration is explained in the navigation video, Proximity sensor, Ambient sensor. These sensors are used by applications to provide better user experience.
Special Features:
some special features regarding security, some which enhance user experience are introduced.
1. Register at HTCSENSE.com when you get your mobile so that you can manage your phone remotely and easily protect your phone in case of loss.
2. Get rich browsing experience with Flash player 10 installed on your device.
3. Now you can read ebooks from your phone.
4. All your email account can be mapped to one unified mailbox so check all the mails from one mailbox.
Battery:
Powered by 1230 mAh capacity Rechargeable Lithium battery, you get 3G talk time up to 320 min, upto 550 min when using GSM. Standby times with 3G, GSM are 490, 420 hours respectively.
Conclusion:
The screen is pretty much big, no lagging between screen so we can say very fast responsiveness, fast processor till date and large memory so you can install many number of applications. Forgot to tell, you can run multiple screens at a time and can switch between them easily. You can record HD videos at 720 pixel with 8 mega pixel camera. Enhanced navigation application for better navigation.