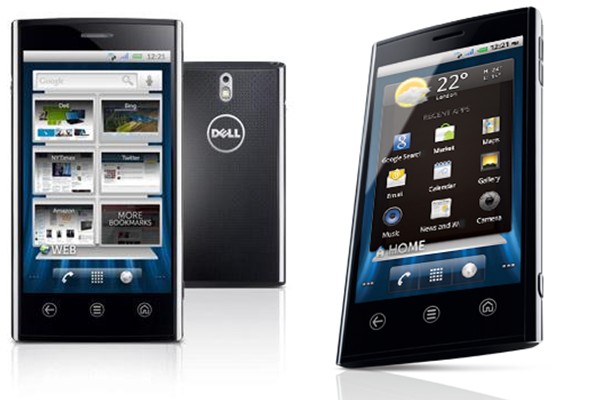 Dell is capturing remarkable attention in the android market with the introduction of its next android phone, the alluring Dell Venue. Launched at the International Consumer Electronics show in 2011, Dell Venue is Dell's second Android phone which is anticipated to bring an optimistic response, subsequent to the disappointment from Dell Aero, the precursor, which lacked an apt user interface and a substandard performance. However, Dell Venue boasts to obliterate the demerits of its fellow member, by presenting a lustrous design with an assortment of features.
Superior user interface
The user interface employed in Dell Venue, termed as the Stage interface, resembles the interface of the Dell tablet family. Stage provides you with numerous widgets including social, gallery, contacts and the like. The web widget can let you customize your bookmarks whereas other widgets namely gallery, music or social, present you with recent images or apps. The home screen lets you choose from seven preset screens or you can even reprogram it, in accordance with your taste, maybe add a search option or pin an application. Absence of a dedicated search key is certainly a drawback, but pinning a search widget along with a voice activated search facility seems to fill its position perfectly. The exterior provides three buttons namely back, menu and home and the faintly curved screen contour, makes swiping and navigation much faster and easier.
Eye catching exterior
Supplementing the Dell Venue user interface is its glamorous design and display. Bordering on Samsung captivate display, is the closely resembling 4.1" AMOLED touch screen. The chrome edges amalgamated with the black body along with a textured rear, strike a perfect combination with the gorilla glass capacitive display, which adds a cherry to the pie. Dell has settled on a similar display that it employed in case of Dell Venue pro which makes the new Dell Venue look elegant and sophisticated with regards to its looks. Reasonably larger dimensions of 4.76"X2.52", a thickness of 0.51" and the weight of 0.36 pounds make the Venue, one of the hefty candidates in the Android marketplace.
Extensive feature set
Dell venue is available as a factory unlocked phone and supports quad-band GSM frequencies. An array of features offered by the Venue includes call waiting and call forwarding along with text and multimedia messaging services. On board GPS in conjunction with voice dialing, Bluetooth and Wi-Fi is an added asset.
Inclusion of a 1 GHz snapdragon processor is a big demerit of this phone. A market, jam-packed with smart phones utilizing dual core processors, puts this phone, somewhat behind, in the cutthroat rivalry. Moreover, the addition of Android 2.2 Froyo, despite the emergence of Android 2.3 Gingerbread, is certainly a weak point regarding this phone.
However, you can still enjoy the benefits of Froyo namely Bluetooth voice dialing, Flash 10.1 assistance and ability to save applications directly to the memory card. The Venue offers high quality image capture with its 8 Megapixel camera which proffers a capability of 4x optical zoom and autofocus.
Plethora of Apps
Dell Venue comes pre-equipped with a number of applications namely Pageonce assistant, Evernote and many more. The trial version of CoPilot Live, presents you with an up-to-date navigation technology and mapping services, thus making your journey further easier. The TuneIn radio application lets you enjoy music from numerous radio stations in the country. The Dell video application makes buying and renting movies much simpler whereas the pre-equipped media player lets you play most of the audio and video formats including MP3, MP4, WMV and the like. Moreover, you can download and use applications from the ever increasing Android apps on the web.
Verdict
Overall, the Dell Venue stands out amongst its rivals with regards to its looks and the user interface. However, an over-abundance of unlocked Android phones with relatively higher performance makes the Venue, a comparatively weaker competitor.