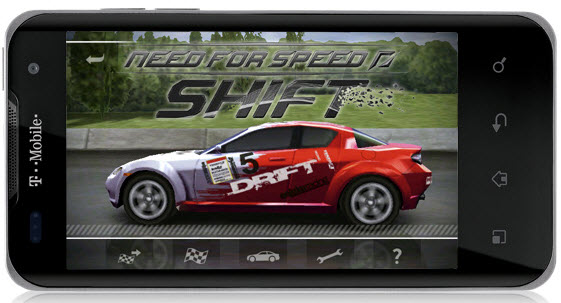 T-Mobile is the third largest cellular network in the US, and it has brought a lot of great products over the years, including the first ever mass-produced Android phone (the G1, if you don't remember). Just recently, they also started selling its successor, as well: the T-Mobile G2 is quite successful with both consumers and business professionals alike thanks to its clean looks, solid build and great hardware keyboard.
But while the G2's single core 2nd generation Snapdragon processor is more than enough to handle anything a user might need, it has come out at a time when dual cores are all the rage. So naturally, T-Mobile needed another offer on the high end spectrum to keep everyone happy. And that offer has now materialized into the T-Mobile G2X – G2's thinner, more powerful companion.
A full touch companion to the G2X
The new G2X is a full-touch smartphone, which a lot of people find better and more durable than the Z hinge on the G2, and it allows the device to be much thinner. There's really nothing out of the ordinary on the outside – just your typical standard slab form factor, reminding of the Samsung Galaxy S, Motorola Atrix and the iPhone 4. The front is adorned by a big 4.0 inch, 800×480 pixels screen, four touch navigation buttons, a speaker grill and a pretty good 2 megapixels camera, while on the back you'll find a bigger 8 megapixels unit with LED Flash and support for Full HD 1080p recording – this is the only Android phone that can do that!
Dual core processing power and the ability to shoot 1080p videos
The internal part of the phone is what makes it great: The new T-Mobile G2X is powered by NVidia's Tegra 2 platform, with a dual core processor, GeForce graphics adapter (the most powerful in its class) and 512 MB of mobile DDR2 RAM. This hardware will definitely be enough to run just about any kind of task you may need in the next 3-5 years (by which time you'll most probably get another device, anyway).
Users will have no problems with the amount of storage space, either, thanks to the 8 GB of internal Flash memory and a micro SD card slot for up to 32 GB of additional space – that's more than enough to let you store anything you want – hundreds of documents and files, thousands of songs, dozens of video files and more.
All the technologies you can think of in a slim housing
The Tegra 2 platform also supports just about any other mobile technology you can think of: Wifi N, Bluetooth 3.0, DLNA, aGPS, HSPA+ of up to 21 Mbps, gyroscope and proximity sensors, and a lot of other goodies.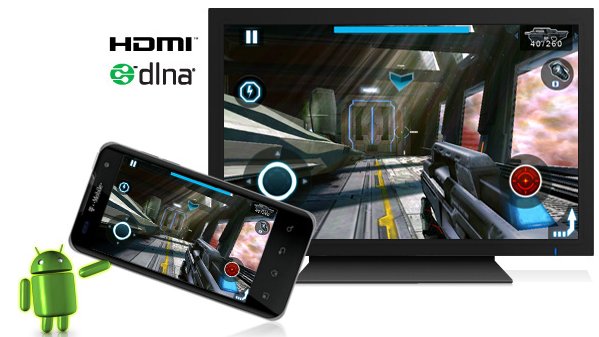 The device is only 10.2 mm in thickness, and unfortunately, that has affected the battery life: even though it comes with a big 1500 mAh unit, the power hungry display and processor will eat through it in less than 8 hours on moderate use, which is about average for such a device, but should you want to watch a movie or play a demanding game, that time will undoubtedly decrease even further. But I guess that's a fair price to pay for the performance, and you can always get a small external portable battery/charger for more juice when you need it.
Vanilla Android and the ability to run on any 3G/4G network in the world
The G2X will be running a vanilla install of Android 2.2 (and later 2.3), which means that there are no custom skins or modifications to the OS, which means you can customize the phone however you want and enjoy a great Android experience.
Now, another group of people that may want to get this device would be international travelers and people who are worrying about the potential AT&T buyout of T-Mobile. The reason is that this phone supports every major GSM and 3G network frequency in the world: it will run on any of the four GSM bands and 850/1900/1700/2100 MHz UMTS/HSPA+, which covers almost every country in the world!
That makes it excellent for travelers and pretty much future-proof if AT&T buys T-Mobile and switches the network to their own frequencies.
The T-Mobile G2X is already available for sale online and in T-Mobile stores throughout the US for $199 with a contract, so if you're in the market for a new smartphone that should last for a while, it may be the perfect choice.