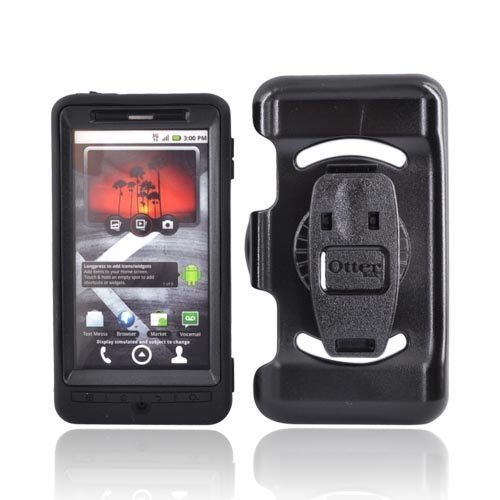 The Otterbox Defender Case for the DroidX is the best case I have ever had. It is extremely rugged as when I had an angry conversation I threw my phone at the wall as hard as I could and the case as well as phone survived the incident. I love how the case consists of both a hard plastic layer as well as a soft layer so your phone is protected with a hard surface but then you have a softer layer on the phone to absorb impacts and provide comfort for your hands.
With the DroidX OtterBox case you will have no problem using all of the phone's features. All functionality is still available to your phone including all buttons and ports. You can charge your phone while its still in the case and if you require a car dock you can just simply get one of those expandable car docks so that your phone easily will be held in place by the car dock.
There are two significant draw backs to using the Otterbox Defender case for the Motorola DroidX. The first major drawback is similar to using the DroidX with any other case on the market, the Motorola car dock and desk dock will not be able to work unless you take the phone out of the case which is a huge inconvenience.
The second drawback is actually pretty unique to the OtterBox defender in that you lose the backlight on the four main buttons due to the case's buttons covering up the buttons. This is easily managed however once you get used to using your Motorola DroidX with the Otterbox Defender case.
image source casegadget