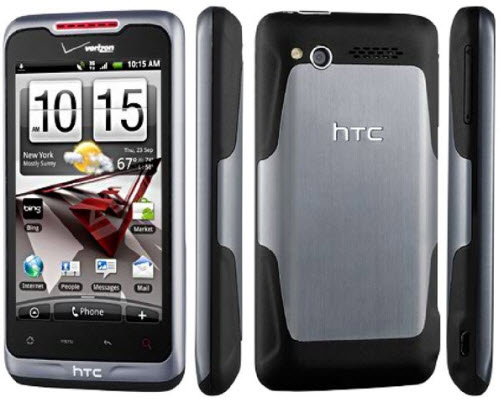 There have been rumors of a potential CDMA/GSM hybrid smartphone for over a year now, all fueled by some obscure statements from HTC spokesmen, but it seems that they weren't just empty promises, as now we can see said device in live action as the HTC Merge – the first truly global smartphone!
The first CDMA/GSM hybrid – an excellent choice for business users
The problem with global smartphones (devices that are meant to work in any country) until now is that they only used one type of cellular networks, either GSM (with a SIM card) or CDMA (without a SIM card), and a lot of countries have better coverage either for one or the other (some countries have already phased out their CDMA or GSM networks altogether in favor of the other type). You can also get the best coverage in a country (even the US) if you can use both types of networks at once, a thing which the Merge promises to do well!
At a first glance, the HTC Merge will remind you of the Evo 3G and even the newer Thunderbolt, with the same overall style and form factor, a relatively big screen on the front and 4 touch buttons right below it. But it's clear that something is special about it once you hold it in your hand – it's too heavy and thick to be just another slab smartphone and… yes, of course, it has a slide out QWERTY keyboard that feels and works just like the one on the T-Mobile G2 (one of the best keyboards on a smartphone)!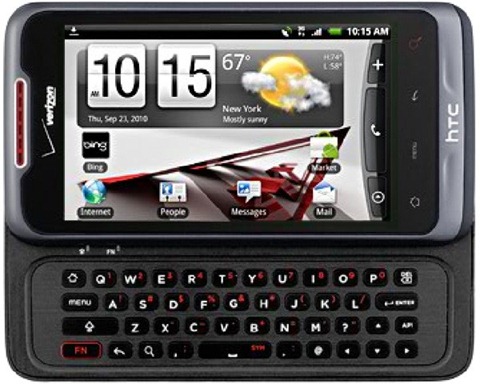 It's clear that the HTC Merge was meant for business users, and thankfully, there's no trace of the Z hinge that HTC thought was the next best thing since donuts – this device uses a standard spring assisted slide, just like the old Kaiser and the new Evo Shift 4G. The display is a nice 3.7 inch unit with a resolution of 800×480 – standard fare, proven to work best on such smartphones.
Low power processor, 512 MB of RAM and up to 34 GB of memory
Among other hardware specs, it's worth noting the 5 megapixels camera with support for 720p video recording and Flash LED, the Wifi N and Bluetooth 2.1 EDR adapters, assisted GPS, DLNA and other nice features.
Further proving the point that the Merge is a practical phone for everyday use by professionals and field workers is its choice of the processor – this smartphone has the second generation Snapdragon running at 800 MHz, which is exactly the same as the G2 and aside from being fast enough for most tasks, it consumes less power than just about any other processor on the market, giving the user more battery time on each charge.
The Adreno 205 graphics adapter is an improvement over the old 1 GHz Snapdragon (that you can find in the Nexus One, for example), and 512 MB of RAM are definitely more than enough for any Android device (you simply can't run more than a few apps at once – that's not how multitasking works on Android).
Storage space could've been more generous, though. There's only 2 GB of built in memory, but thankfully the user can add up to 32 GB more using a micro SD card, so there should be no problems in that regard, aside from the fact that fast micro SD cards are still pretty expensive.
With Android 2.2 and costing under $199, it's a great choice for any practical individual
Sure enough, instead of the new Android 2.3 Gingerbread, you'll find 2.2 Froyo powering this smartphone – an OS that has been tested and proven to work for any person and any kinds of applications. Stable and reliable, the OS is coupled with HTC's Sense interface, which is admittedly a bit better than the stock skin, but can easily be changed if you don't like it.
The HTC Merge will be coming to Verizon this summer, and it's said to be priced between $99 and $199 with a contract – a pretty darn good price, so if you're a serious user who needs a no-frills smartphone that works all over the country without paying outrageous roaming fees, this will be an excellent purchase.