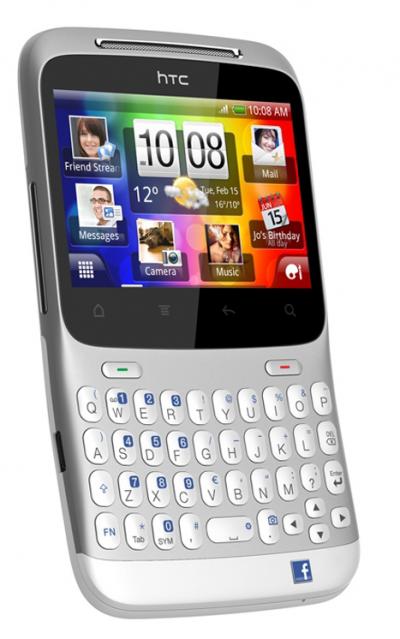 Smartphone manufacturers have been releasing devices at an increasingly fast pace, and now the markets are getting oversaturated. There are enough high end phones to satisfy almost everyone, so marketers are starting to search for other niches. One of the most obvious choices would the low end smartphones niche, which would cater to people who are just getting started with smartphones, switching from old cellphones and want something advanced yet affordable.
An interesting solution for a new potential market
But that's not the only possibility to increase sales for phone manufacturers. Sony and HTC found an interesting solution in the social networks crowd – people who use sites like Facebook and Twitter and literally can't live without them. Sony's offers for this niche are the new Xperia Mini and Mini Pro phones – two relatively tiny smartphones that pack some great power and excellent Facebook integration (at least according to Sony).
HTC has something like that, as well, and by the looks of it, it will be released much sooner than Sony's phones – we're talking about the new HTC Salsa, a simple, affordable smartphone with enough performance for most apps and very tight Facebook integration.
HTC brings the lip back and integrates a Facebook button on it
This device looks and feels a lot like a renewed Hero or Legend, though it obviously lacks the all metal finish of the latter. It has a more rectangle look than other new smartphones from HTC, and features the bottom "lip", which was practically a must on the first generation of Android phones. On the front, there's a relatively well sized 3.4 inch display sporting a resolution of 320×480 (barely enough for a modern smartphone, but enough nonetheless), and 5 buttons below – 4 touch buttons for Android navigation and one hardware button on the lip, which is off-center and looks a bit out of place – it's the Facebook button!
This is an interesting solution for a smartphone – the Facebook button allows users to post anything to Facebook quickly and easily with one touch. Take a photo or a video, press the button, it's uploading to your albums. Write something, press the button, it's posted on your wall. Add an event in the calendar, press the button, it's added to your events on Facebook – I believe you get the point, so I'll stop :-). If you're a Facebook power user, this can definitely come in handy, though I do have to wonder why HTC didn't also use a Twitter button – it would've made the buttons look more symmetrical and would've been better for everyone – most Facebook power users use Twitter as well!
Snapdragon performance and Android Gingerbread are enough for most tasks
The hardware specs of the device are nothing special, but definitely more than enough for everyday tasks: a Snapdragon CPU powers the Salsa, and it runs at 800 MHz, below its usual 1 GHz value. The Adreno 200 video adapter that comes with it is also enough for most games and video playback, plus with 512 MB of RAM, you're guaranteed to never have any slow-downs like on the older phones.
The phone runs Android 2.3 Gingerbread, which is practically the best Android OS to date and will be around for at least another year. Of course, there's your usual HTC Sense, a bit modified for better social interaction (Facebook chat and what not) – it seems to be pretty stable by now, so I've got no issues with it.
Overall, the HTC Salsa is a good phone for those who use Facebook a lot and if it's priced below $100, will also be a great choice for people who are just buying their first smartphone – they can always just press a button and ask other people how to do something if they don't know :-).