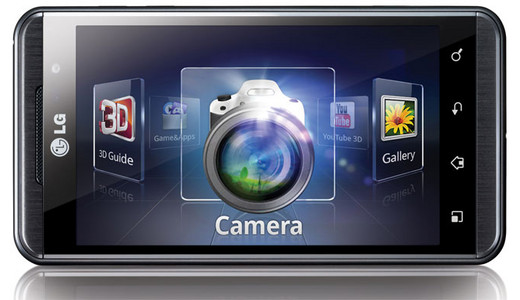 LG has started this year pretty well, and they seem set on becoming an important player in the mobile market, releasing some pretty damn impressive devices. LG has been manufacturing smartphones ever since I can remember, but they weren't particularly popular with users – LG was mostly targeting fashionable people for whom a phone or even a smartphone is more of a fashion and lifestyle accessory rather than a serious device.
Well, this year they seem to have changed course, and their latest offerings are definitely targeted at smartphone power users, who need a lot of processing power and can use all the features you give them. They were the first to release a dual core phone, the Optimus 2X, which is currently the only phone that can film 1080p videos, as well as the first company to implement a new display technology that consumes 50% less power than traditional LCDs with the Optimus Black (and the NOVA screen).
But LG sure doesn't rest on their laurels, and their newest smartphone provides the users with enough power to run Windows 7 (if it was ARM-based :-), as well as the ability to record and playback 3D content… without glasses! The device I'm talking about is of course, the LG Optimus 3D.
Simple looks, excellent build quality and 3D capabilities
At a first glance, the new phone looks just like any other on the market – a simple yet elegant slab with a big touch screen on the front. But if you stop for a closer look, you start to understand that not everything is as it seems. On the back, you'll find two 5 megapixels cameras, which is enough to make you think, and once you turn the screen on, you see what's so special about the device: everything has a third dimension to it, though you do have to look from a specific angle to get the best picture. The body itself is made of high quality materials, metal being predominant, and it feels very sturdy – LG sure didn't save money on that.
The big 4.3 inch IPS-LCD display has a resolution of 800×480 pixels, and is very good at showing both 2D and 3D content – the user is able to turn 3D on and off using a hotkey, as well as adjust the intensity of the effect. In 3D mode, each eye sees only a half of the picture, so technically the resolution is halved (400×480 in landscape, for example). A qHD resolution or higher would've definitely helped there, but the picture seems good enough even without it.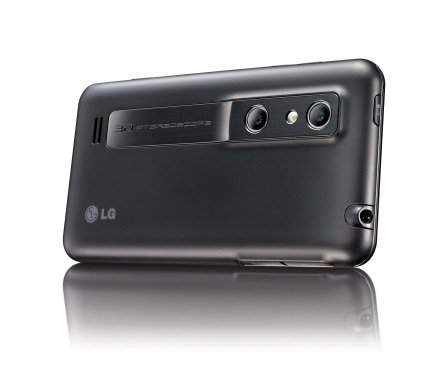 The best overall performance on the market
Aside from the usual technologies like Wifi, GPS, Bluetooth, HSPA+ support and others, worth mentioning is the platform – this time LG uses Texas Instruments' new dual core OMAP4 chipset, which you've probably never heard of :-), but which outdoes even the Tegra 2 at its own game. The graphics adapter is the good old PowerVR SGX540 running at a 50% higher clock (300 MHz instead of 200), which puts its performance on par with the GeForce in the Tegra 2. With 512 MB of RAM running in dual channel mode, the overall performance of the Optimus 3D is pretty much the highest on the market!
So, by buying this device, not only do you get the highest performing smartphone on the market, but also a big 4.3 inch screen and the ability to view 3D content, as well as record it in 720p resolution for videos and 5 megapixels for still photos – if the price is right, this could be a better choice than other similar phones.
Android completes the package, but the battery life might be very short
On the software side, there's nothing special: the device is powered by Android 2.2, and LG promises an upgrade to 2.3 in the future, which might never come, if the past is anything to judge by. LG also uses a custom skin and apps, which may be buggy and slow the whole OS down for a lot of people – definitely not a good thing, so I hope they're removable.
One drawback could be the battery time – even though the processor is very power effective, two cores, an overclocked graphics adapter and a 4.3 inch 3D display will definitely take their toll – I wouldn't expect the phone to last more than 6-7 hours at moderate use with those features on.
But if you're always close to a power outlet or carry a second battery/charger with you, the Optimus 3D could be the best device you ever bought.