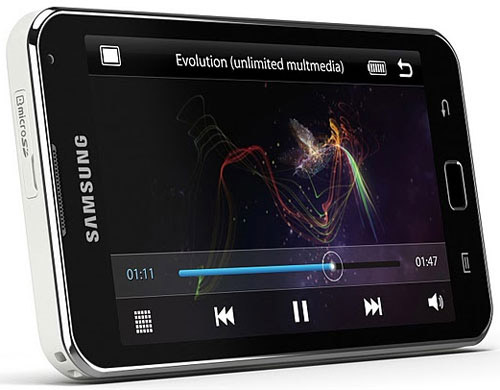 The Apple iPod Touch is a pretty amazing product – it can do everything the iPhone can, except making phone calls over a cellular network, at a fraction of the cost! With today's widespread Wifi networks and extremely cheap VoIP services (like Skype or even Google Voice), a lot of people actually prefer the iPod Touch over the iPhone – they can make calls using Skype, send messages and emails using various Web services over Wifi – who needs to pay extra for a 3G connection?
The iPod Touch monopoly is finally over
Surprisingly, up until now, the iPod Touch was the absolute leader in this niche! I say up until now because Samsung has just announced their own Galaxy S Wi-Fi devices, 2 of them, which look simply amazing and are set to take on Apple's monopoly in this market and reinvigorate it (things were getting a bit stale without competition).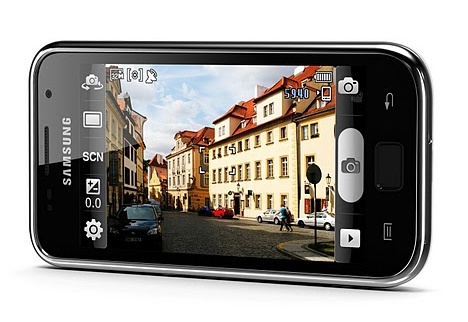 There are two versions of the device (how do you call it anyway, a media player, PDA, Wifi phone? 🙂 – a relatively small one with a 4 inch display and a bigger version with a 5 inch screen. The first one looks like the older Galaxy S phone, while the second looks more like an oversized Galaxy S2 or undersized Galaxy Tab, with less rounded edges and a more modern design. And while the 4 inch version is easy to hold with one hand, you'll definitely need to use two hands to work with the 5 inch one, though it's still small enough to fit in bigger pockets.
Big LCD displays and powerful graphics capabilities
The LCD displays will have a standard resolution of 800×480, which may be a bit on the low side for the 5 inch model, but is overall good enough for most tasks. Both models will carry 5 megapixels cameras with LED flash on the back and support for 720p video recording, but no front-facing units, so no FaceTime for Galaxy S Wifi owners, I suppose.
Both of these devices will have a 1 GHz Hummingbird processor, which is the same one used in the first Galaxy S phone, and it still packs enough power to take on any task or game you can throw at it – in fact, the graphics adapter is just as good as the one on the iPhone 4 – and given that it's a previous generation chip, it makes the Galaxy S Wifi cheaper than it would be with a dual core Orion platform, for example.
Micro SD cards for storage and Android 2.2 Froyo
There's been no confirmation on the amount of RAM these PDA's will carry, but it shouldn't be less than 512 MB – the standard minimum amount on any modern Android device. Interestingly, both devices will have no integrated storage memory, instead shipping with micro SD cards of 8 GB for the 4 inch model and 16 GB for the 5 inch one – I think this is actually better than the iPod Touch, as you can always upgrade the memory to 32 GB or more (when the micro SDXC cards finally arrive).
Among other hardware specs you can find the Wifi N support (obviously), Bluetooth 2.1 EDR, accelerometer, GPS (which should work great with an app that has built in maps, like TomTom), and a few other useful features.
Of course, both Galaxy S Wifi will be running the Android OS, specifically the 2.2 Froyo version from the factory, and an upgrade to 2.3 may come in the future. Samsung's Touch Wiz interface is also present, though not in its latest version, which is a bit weird.
The 5 inch model will have a big 2500 mAh battery, which is pretty much a requirement for such a big screen, and both devices will be able to last through a full day's worth of continuous work and more (not surprising, since disabling the cell radio increases the battery life considerably on all smartphones).
The pricing is still unknown, but judging by the specs, the devices shouldn't be more expensive than the iPod Touch – I think the 4 inch version will be priced below $200, while the 5 inch Galaxy S Wifi will cost less than $300 – a reasonable price for the specs and performance.