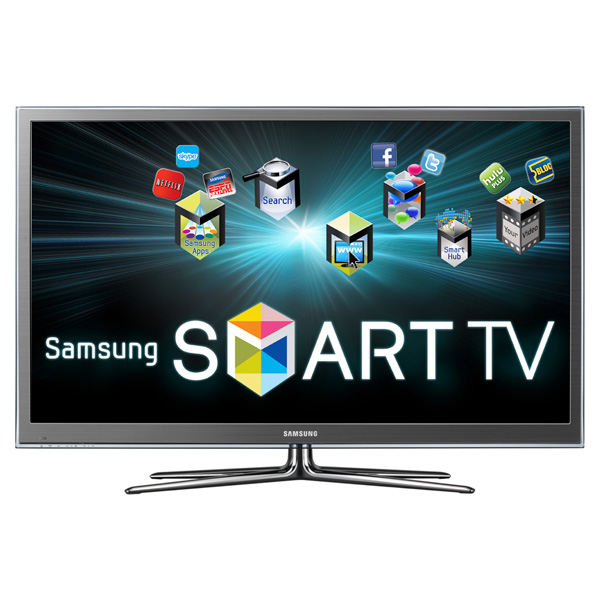 Samsung is the indisputable leader of the LCD panels market, and they have been for a while now. They're providing displays for everyone who needs them, from computer peripherals companies (Dell and HP are among them) to smartphone manufacturers and small TV brands – there's probably a Samsung panel in your house somewhere right now!
Of course, they're not stupid, and after they got the technology up and running, they started to manufacture their own devices that use not only their LCD panels, but also other components. They make and sell some of the best smartphones, laptops, washers, ACs and of course, TV sets.
Plasma TVs have been quite popular a little over a decade ago, as they provided the best picture quality in a slim form factor, but recently, they've fallen out of all the tech magazines in favor of LCD TVs, which are cheaper, slimmer and don't suffer from many issues that Plasma panels have. With all that, manufacturers still continue to sell them, and Samsung is one of them. Samsung's latest offer, the D8000 series of Plasma TVs, is one of the best on the market, and is better than most LCD TVs. Why? Well, plasma panels still provide the best picture quality and viewing angles, and with recent technologies, they are slimmer than ever and many of the issues like ghosting have been solved.
Samsung's current premium offer is the PN64D8000 – a simply gorgeous Plasma HD TV with 3D support through Samsung's own line of 3D glasses. At a price of just under $4000, this is one expensive beast, but is also the best one for a home theater experience.
The PN64D8000 has a 64 inch Plasma display with Full HD 1920×1080 resolution and a staggering 25,000,000:1 dynamic contrast ratio (the blacks are pure black!), which is currently the highest on consumer devices and will be so for quite a while. The picture is very clear and detailed, with the immersive experience being easily comparable with an excellent cinema screen. The resolution allows you to see and notice things you never saw before in your favorite movies – the grass on the ground that you never paid any attention to is suddenly alive and a participant of the action – you have to see this TV playing a Blu-ray to understand what I'm talking about.
Of course, the high resolution and big size is complemented by a few of Samsung's proprietary technologies that make everything awesome instead of just good. The 600Hz subfield motion technology makes everything smooth and clear, while the Real Black Filter makes black so deep, it's impossible to discern it in full darkness – and that's how it should be. Even with the huge 64 inch size, the response time is only 0.001ms – that's Plasma for you!
The audio part of the PN64D8000 is nowhere near as good, but they provide a good immersive experience for the most part, though these TVs are really made to be used with a good 5.1 surround system. There are 2 15 watts speakers down firing from underneath the screen – you never know they're there until you hear them.
Sure enough, this TV allows you to surf the Web, watch Youtube videos and make Skype video calls right on the screen or on a part of it, while watching some show. It has a Wi-Fi adapter and a QWERTY remote for that purpose. There's also your usual HDMI and 2 USB ports for watching videos from any external source.
Samsung has given Plasma panels a second life: before, they were bulky and expensive, but the PN64D8000 blows that away with its impressive 1.5 inch thickness – at the overall size of 58.6×35 inches, it looks just amazing.
If you have $4000 that you want to spend on a new TV for your home, this is the best one you can get right now. Sure, there are bigger TVs out there that consume slightly less power, but if you need the best quality, there's no better device, and at 64 inches, it's more than big enough for most living rooms and home theater setups.