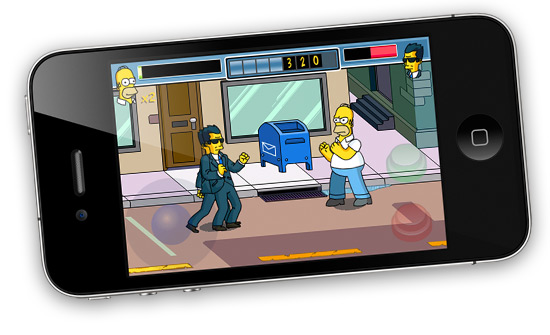 The iPhone 4 is still one of the best smartphones on the market, despite all the newcomers with Android, dual cores and new graphics adapters. It manages to combine ease of use with extreme functionality like no other consumer device, and the number and quality of apps on the iTunes store has yet to be beaten by a competitor.
The iPhone 4 can be used for almost anything, from playing music to editing documents, and it can also work very well as a mobile gaming platform – the games for iOS have no equal and can easily be compared with those made for the PSP and Nintendo DS! There are literally hundreds of good games on the market, and below are just the top ones, which you can use to start your exploration into the world of gaming on the iPhone.
Asphalt 6: Adrenaline. The Asphalt series of games has positioned itself among the best racing simulators for the iPhone and Android devices. The latest version brings improved graphics, more cars and better controls for your enjoyment. You can race over 42 cards on various streets of the world against the AI or your friends using a 3G or Wifi connection – multiplayer is actually better than you'd think!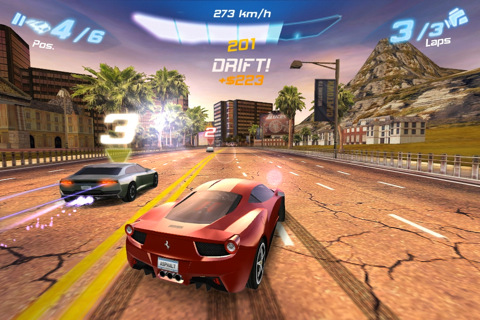 Modern Combat 2: Black Pegasus. If you like First Person Shooters, this is a must have. It is a very interesting game with a great story, nice graphics and audio effects and an improved control mechanism that uses the gyroscope instead of the usual accelerometer for more accurate and customizable controls. Go through the campaign and use one of the 15 military weapons to destroy your targets – anytime, anywhere.


Colorix. I'm sure you already played Tetris at least once or twice – most probably more. Well, you should know that Colorix is the new Tetris! Instead of falling blocks, you get rolling orbs that you need to arrange by color for them to disappear and give you points. It's pretty addictive, and the graphics are very nice – the rolling orbs seem like they'll fall on your desk or lap anytime now :-).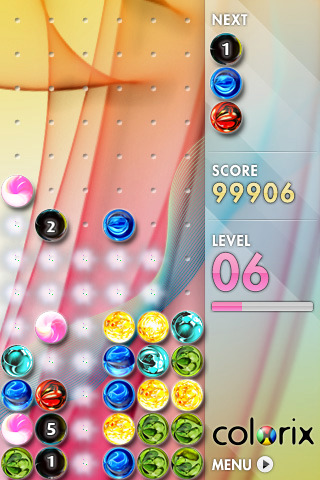 Fruit Ninja. Fruit Ninja is a very good game that has gained a lot of popularity lately, and is among the top played games on the iPhone and iPad devices. What you do is basically slash the fruits that come on screen with a sword (your finger on the touch screen in the real world) and watch out for the bombs. Once you get started, you just can't stop, especially when the touch screen is so responsive! In addition to the game itself, there are a lot of nice info boxes about various fruits on the start screen, so you also learn something new while playing it.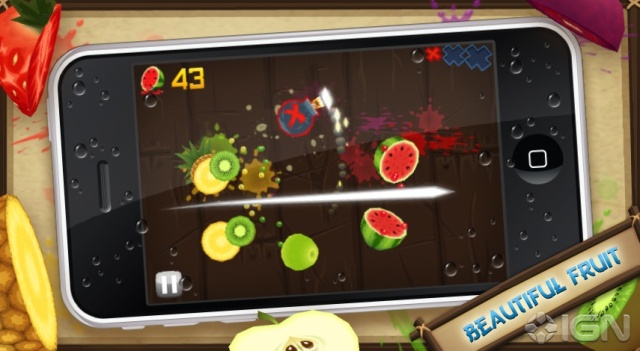 Angry Birds. Angry birds is definitely a must have game on any platform (and it's available on the iPhone, iPad, Android phones and tablets, Mac and PC, so there's enough versions for everyone). It's so addictive and fun that you can play it for hours at end until the battery discharges and then restart once you plug the phone into the power socket. Prepare to miss a lot of work deadlines! The story is simple: the pigs stole the birds' eggs, but these are no ordinary birds – they can destroy castles with their super strong bodies – and they're going on the offensive. Launch them from the slingshot, use their individual special powers and watch as the pigs' castles crumble. There's a sequel as well, Angry Birds: Rio, which takes you to new places and provides even better graphics and sound effect quality!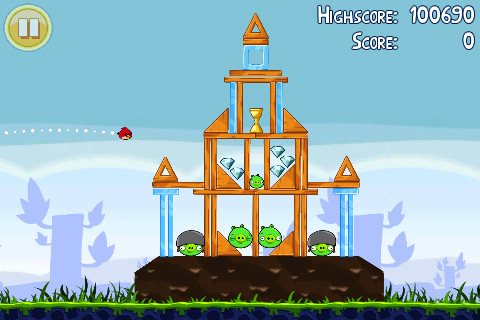 Be sure to check out the games listed above on the iTunes market, and if you like them (or on the contrary, dislike them), search for more titles in the category – I'm sure you'll find something that will keep you entertained for hours whenever you want!