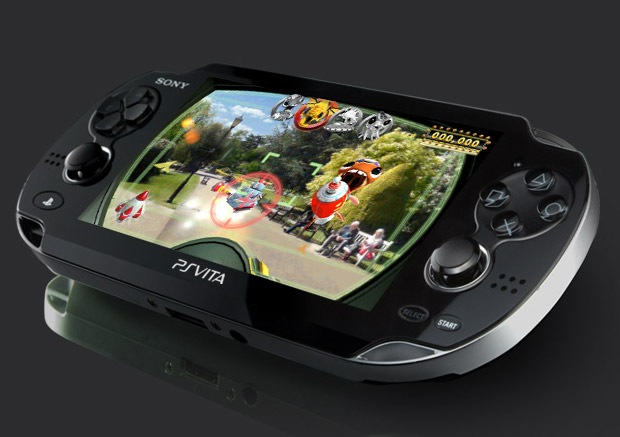 It's been almost half a year since Sony officially announced and even demonstrated their Next Generation PlayStation, which took everyone by surprise and rocked the socks off people who like to game on the go with its specs. And now, the console is finally ready for release, with the official name being Sony PlayStation Vita.
Vita means "life" in Latin, so I suppose their either meant that the console will be a life companion, that the graphics are lifelike, or more likely, both! And who can blame them for going with such a corny name – the NGP is definitely amazing tech-specs wise.
If you've been following the news, you know them already: this beast has a quad core processor, a quad core graphics adapter, a big and beautiful 5 inch OLED display with a resolution of 960×544 and 16:9 format that is also a capacitive touch screen, a dedicated multi-touch control pad, two cameras, stereo speakers, dual shock micro controllers, six axis gyroscope and accelerometer, GPS, Wifi, Bluetooth, 3G connectivity and a bunch of other features – you definitely can't say this thing is lacking something!
For comparison, the PS Vita has twice as much processing power as the iPad 2, any current Android smartphone and tablet running on the Tegra 2 dual core platform and even Apple's next generation iPhone 5, which will most likely also have a dual core processor and maybe (just maybe) a dual core graphics adapter setup. This thing is definitely stacked and ready to roll for the next couple of years without any serious competition.
And it's not like Sony just crammed all that stuff inside the small housing (which isn't much bigger than the current PSP-3000) just to give owners bragging rights – the Vita really delivers, with the games for it being the most high quality on a mobile gaming console yet. Just like the PSP was a revolution in gaming when it came out, so is the Vita, being able to play PS3-level games on the go, whenever you want.
The game demonstrations were truly impressive, and yes, you can output your game to a big screen, and it will look just as good as your huge desktop PlayStation 3 console – you can definitely replace it with the Vita if you wish so – besides, having one small console with all your favorite games is much better, though you'll need to get your friends to buy one, too, if you want to play games together.
A lot of game developers have already announced their own games for the Vita, including ports of some of the most popular current games, so the future looks pretty good for the console. I hope the pricing isn't out of this world like it was with the PS3, as that would definitely hinder the adoption of the console. But we still have a month or so before actual units hit the shelves, so I guess we'll have to wait and see!