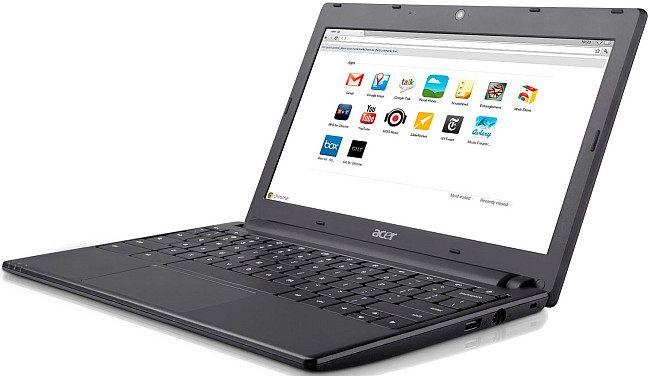 Google has announced their new Chromium OS quite a while ago, along with the netbooks that run it, called Chromebooks, but we haven't heard much about them ever since. That's because they've been working hard to improve the new cloud apps system, and it seems that their new product is finally ready for use (then again, Google is known for releasing their products for the general public in alpha or beta states).
Just recently, they also announced the new Chromebooks (yes, that's how they're called, instead of netbooks), which have already started shipping, and a lot of people are voicing their opinions about them: some love them, most don't see the point of owning one.
There are actually 2 Chromebooks available: a 12.1 inch model from Samsung and a slightly smaller 11.6 inch one from Acer, with pretty much the same specs and a slightly different design (the Samsung is rounder and looks more stylish than the Acer, but that's just my opinion). Both of them have a dual core Atom processor from Intel, HD webcam, built in Wifi N and an optional 3G modem, an SD card slot, 2 USB ports and a video output port (mini-VGA for the Samsung and HDMI for the Acer).
But the machine hardware is not really important here, because as long as you're connected to Google's cloud (i.e. the Internet), you have pretty much unlimited processing power at your fingertips – or so the theory goes. There is no storage space to speak of on the Chromebooks, as you store everything online using Google's own apps: Picasa for pictures, Docs for documents, Gmail for your mail, and so on.
A lot of people wonder why would they need a device that costs as much as a good netbook, has no storage space and is basically a paperweight if you're not connected to Google, but if you think about it, when was the last time you didn't have Internet access? Well, Google asked the same thing, and they came to the conclusion that many people in the enterprise and education sectors would greatly benefit from a laptop that needs no IT maintenance (there's nothing to break, and Google takes care of everything OS-related), is cheap at $20-30 per month per device, has little distractions for the user (so they can focus on work), and can be left anywhere or stolen without risk of losing or leaking important information (if you don't login to Google, there's nothing to access).
Those are pretty important points that may make the Chromebook competitive, but only if people accept that Google controls all their data first (which many won't, for good reasons).
The Chromebook is great for normal users as well, especially for a quick Internet access device – for example, you can turn it on in less than 10 seconds and search for information on that actor in the movie you're watching, share photos or live stream from a party, buy something on eBay or Amazon, watch movies on Netflix and listen to music on Last.fm or using Google Music, edit photos using Pixlr or other services (yes, it's possible and it actually works great!) and more – there certainly is enough to do without the need of an energy hungry hard drive and processor – and if you have a good Internet connection, everything is very fast and snappy.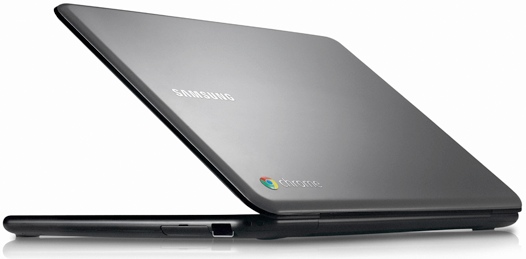 Both the Samsung and Acer manufactured Chromebooks are very light and slim, but they sure could use a reduction in price – since they don't have a hard drive or even a lot of memory, why do they still cost the same as a pretty powerful netbook? That's actually the only issue – otherwise, if you are always using a Web browser and various Web apps (especially Google's) in your day to day work or life, then you can certainly benefit from having a Chromebook – at the very least, you won't have any headaches with system updates and crashes!