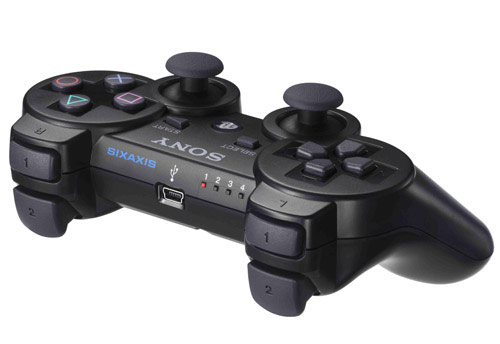 So, you've got your smartphone and are using to play Angry Birds, watch YouTube videos, visit your favorite Web sites on the go (or use their app), go retro with the various game console emulators and do other stuff on the marvelous touch-enabled device. But did you know that your phone can actually do so much more if you use the right accessories, just like a computer?
There are a lot of gadgets available on the market for the iPhone and the dozens of Android phones (Blackberries and Windows Phone 7 devices are kind of overlooked by manufacturers for lack of a big enough market) that can extend the functionality of your phone and make it do new things or do the usual stuff better and faster than before. Here are just a few such gadgets:
Nokia BH 504 stereo Bluetooth headphones. If you like listening to music on the go, but don't really like a cable tangled around you, limiting your movements, then you simply need a pair of wireless, Bluetooth headphones! The Nokia BH 504 is one of the best headsets on the market, with a great audio quality and a fair price (especially compared to the top of the line BH 905). It has controls for playback, DSP, a microphone with noise cancelation for taking calls or dictating an email – practically everything you need. It sits well on your head and ears, but if you want to jog or do some active work while wearing them, perhaps the BH 503 over-the-ear model would suit you better.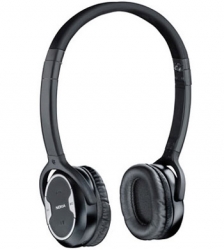 AirStash. Here's something that goes well with any smartphone or tablet for that matter – an external wireless flash drive for all the files you couldn't fit on your main storage space. The AirStash can provide your device with an additional 32 GB of space via a simple SD card (64 and 128 GB cards should technically be supported, as well). You can access it via Wifi and stream it anywhere, anytime to not only your own device, but also 8 other – useful for sharing files or watching different movies on a trip, for example.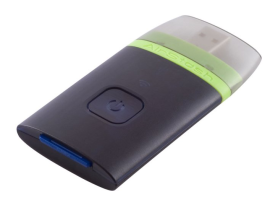 Spot Connect. If you're into outdoor sports and are often outside the reach of Wifi networks, not to mention cell towers, this cool little gadget could really come in handy. The Spot Connect basically lets you use your smartphone via satellite. Just pair the device via Bluetooth with your smartphone and you are ready and able to send SMS messages, e-mails, or use any other text based messaging available. Unfortunately the Spot Connect does not allow you to make actual calls, but if you're in a pinch, a timely text can definitely be a life saver. The only other drawback of the Spot Connect is its high cost – in addition to the $170 you pay for the hardware itself, you will need to get a subscription to the satellite service, which is at least another $100 per year.


Sixaxis Controller for Android. If you like to play games on your android smartphone, you'll definitely like this application (hey, nobody said a gadget cannot be software :-). While playing games on the touchscreen is cool and all, sometimes you just need a good old physical controller – and what's better than Sony's Sixaxis or its successor, the Dual Shock 3? The Sixaxis Controller app lets you use the wireless Sixaxis with your Android phone in most games and even apps, thanks to the buttons being remappable to your liking (consider the controller an external keyboard, if you wish). The setup is not as easy as one would like, but for the ability to play Gameboy Advance games even better than on the original console, I'm willing to go through a few hoops. Aren't you?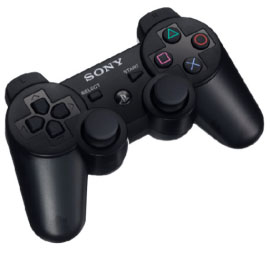 So here you go, 4 excellent gadgets for your smartphone (well, three if you have an iPhone 🙂 that will definitely extend its abilities and make it an even more integral part of your life – enjoy!