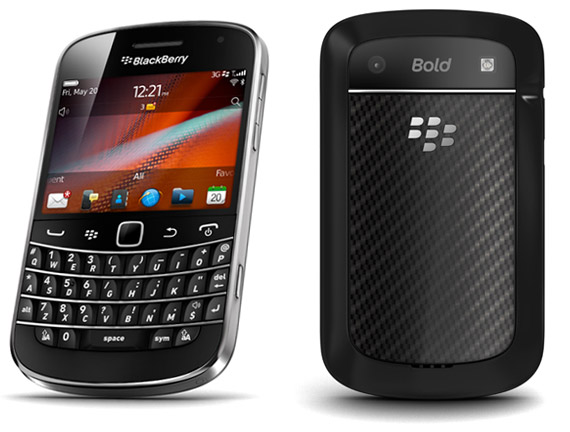 The Blackberry line of smartphones has long been known as the way to go if you needed a good device for your work that will be reliable, safe and easy to use – those are just a few of the many reasons most corporations in North America made it their device of choice for employees.
But times have changed a lot since the announcement of the iPhone and later, the Android OS, which have spawned a whole new era in smartphones, making them not only smarter and more functional, but also more accessible to everyone from highly paid executives to every Joe who wanted something more than a simple cell phone.
And now, RIM is facing extinction in the very market they once dominated. Even worse was their response to the situation – they thought that the enterprise sector will not be affected and their devices will continue to sell well, but clearly that wasn't the case. But in the past year, they have really come around, announcing a new and improved OS with much better support for third party apps, new smartphones and even a very powerful tablet (with its own custom OS based on Unix).
New hardware, same old look
One of the latest such devices is the Blackberry Bold 9900/9930 (the 9930 is a world phone and will work on any frequency in the world). It sure has brought a lot of improvements to the table for Blackberry fans and business users, but can it compete against other newcomers with a QWERTY keyboard like the Droid Pro, HTC Status and Galaxy Pro, which will most definitely win in a contest of their software and won't budge on the hardware side either?
The Blackberry Bold 9900 looks pretty much like most of the other Blackberries that came before it (in the same series) and the new models that are currently on sale – it's got a relatively small screen on the front and a nice looking portrait QWERTY keyboard right below it. But on a closer look, you'll notice that the screen is touch sensitive and has a pretty nice color reproduction – both a welcome addition to the Blackberry.
The display is a 2.8 inch unit with an amazing 640×480 pixels resolution that is more than enough for anything from Web browsing to document editing and even video playback. The keyboard is also one of the best ever, it really looks and feels like RIM has taken the previous best keyboard (which incidentally, was also on a Bold) and perfected it even further.
One of the most feature packed Blackberries to date
Hardware wise, this is one of the most feature full Blackberries ever – RIM has stacked it full of just about everything you can think of, and it's definitely amazing to see all the features on a well-built device with "Blackberry" written on it. The processor is a fast 1.2 GHz single core unit, which is more than enough for any tasks nowadays; I just hope there will be enough apps to take advantage of it. It's also aided by 768 MB of RAM, which will be very useful for the new OS multitasking features and opening multiple browser windows and documents at the same time.
The long list will also continue to impress you: the new Bold has everything you can find on other modern high end smartphones, from Wifi N, Bluetooth 2.1 EDR and HSPA+ (14.4 Mbps/5.76 Mbps download/upload) support to GPS, 8 GB of inbuilt memory plus a micro SD card slot and even an NFC radio – Now that's impressive!
Of course, the good old Blackberry OS 6 wouldn't be able to take advantage of all the new stuff, so RIM will be shipping the Bold 9900 with the all new Blackberry OS 7, which will feature a lot of improvements and features and promises to be the best Blackberry OS yet – I hope that's true, as it really needs to be good to compete with the new Android and iOS versions.
The Blackberry Bold 9900 will be available for sale by the end of summer, so if you're a Blackberry fan or just want a very sturdy, reliable and unique smartphone, this could be it!