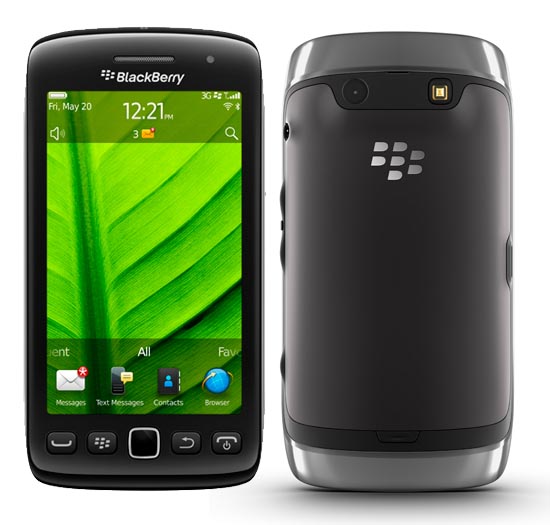 RIM is certainly in a very hard position right now, with their market share falling faster than a rock. I guess it's their fault for not paying attention to the market and thinking that their corporate customers don't care about all the new-fangled features that came with the iOS and Android, but that is the same mistake Microsoft made with Windows Mobile – they kept forgetting the fact that most companies are mostly democracies, and the employees opinion does matter, especially in non-mission critical applications (in most cases it doesn't matter what phone they use as long as it gets the job done).
The company really went into high gear as of late, with the new Blackberry Playbook tablet and the new generation of smartphones that have touch screens, app markets and everything else in between. One of the latest additions is the Blackberry Torch 9860/9850 – a smartphone with a big touch screen, nice internal hardware and no QWERTY keyboard, which is very surprising and shows that RIM are really desperate to innovate.
For a Blackberry, the hardware specs look truly amazing: the new Torch has a big 3.7 inch touch screen with a resolution of 800×480 pixels that can display 16 million colors and looks very nice from every angle. Right below it is a d-pad that's useful for navigating through text and Web pages and 4 rather cheap feeling plastic navigation buttons.
The performance of the 9860 shines thanks to a 1.2 GHz single core Snapdragon from Qualcomm, which is also present in about a dozen Android and Windows Phone 7 devices and can do almost anything you can think of, from editing long Word documents to watching Flash videos without a hitch and playing the latest 3D games (well, not on the Blackberry OS, but the potential is there). There are also 768 MB of RAM to support it, so everything is definitely OK in the multitasking department.
RIM has integrated 4 GB of storage space in the new smartphone, with a micro SD card providing support for up to 32 GB more, if you ever need it. That should be enough for almost anything, unless you like storing and watching Full HD videos in lossless formats on the go :-). Photo and video recording capabilities are provided by a 5 megapixels snapper on the back that has autofocus (yes, that needs to be mentioned on a Blackberry) and can shoot some good quality clips and pictures that you won't be ashamed to post on YouTube or send to your friends.
But all of that hardware beauty is really tarnished by the abysmal Blackberry OS, which even in its 7th iteration feels old and clunky. It does the main business tasks rather well – you can send email, visit Web pages, make calls and open documents, but is that enough for a good smartphone experience? No, it's not. The app market is there, but there are a lot of restrictions put on what the apps can do, so developers aren't eager to get into the market – there are only a few thousand apps, mostly for productivity and business oriented people – no good everyday apps entertainment apps or games, that's for sure. Even the virtual keyboard is hard to use, and the whole software package just makes you sad that you have so much power under the hood.
If your company is giving this to you for free, consider yourself lucky, but if you have the choice, a few weeks with the new Blackberry OS will definitely make you switch back to an iPhone or Android smartphone. Kudos to RIM for trying, but the new device doesn't make up for the outdated software that they stuffed it with.