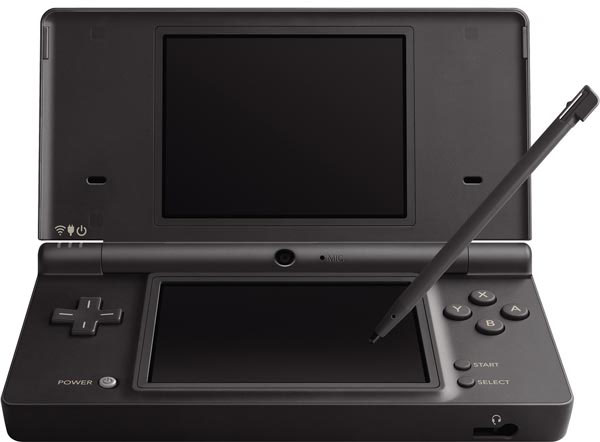 People are always on the move these days, and thus on the lookout for ways to make that time more enjoyable. This is a very broad market that encompasses teenagers, children and all manner of adults – this means there's lots of room for different systems. Yet competition is still fierce, especially now that smartphones have started hosting fun gaming platforms. The Nintendo DSI has had to compete with a wide variety of challengers.
Nintendo has developed a portable, fun and altogether appealing gaming system. This has given it a great deal of popularly, especially with people who really like to game. While iPhones may host many games, the control options are limited and the buttons offered by the DSI make it a much fuller gaming experience. The Nintendo DSI XL has helped bolster this reputation as it offers a significantly larger screen that makes gameplay far more compelling.
Indeed, for gamers on the go there are few better options.
Nintendo will have some trouble attracting less dedicated gamers – with the vast array of games available on smartphones it is so easy to play on the go, without spending any money. Indeed, many programs can be downloaded free of charge. This is a difficult proposition to counter, especially if customers are content with smaller screen sizes and simple gameplay. iPhones, HTC devices, Blackberries and other smart phones will continue to grow their market share in this area.
The Nintendo DSI may never be able to attain the dominance of its predecessor, the Gameboy, yet it has still been a considerable success and it is one of the best dedicated, mobile gaming platforms available. If you want to fill your commutes and downtime with the very best system, then this is clearly the option for you. Conversely, if you are not too fussed about what you play, and simply want something to help you pass the time, then you should just look for some games which you can download straight to your phone. The power of these new phones may be a setback for Nintendo, yet it is a boon for gamers the world over.