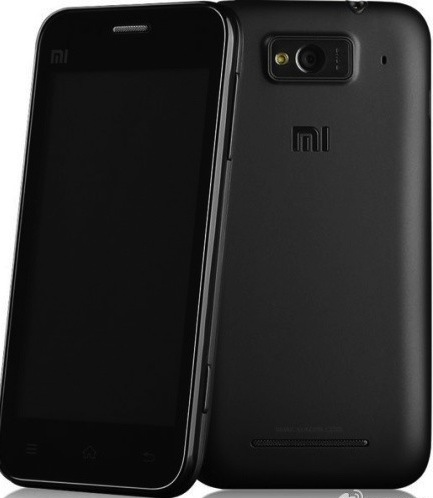 Chinese manufacturers have long been standing in the shadow of major brands like HTC, Samsung, Apple, HP and others, even though they have the actual production capabilities and assemble everything from the PCB boards to the housings and batteries of nowadays smartphones and tablets themselves.
That has been slowly changing, however, especially since Android entered the market and the factories got a great OS for mobile devices that is free and has a very good network of supporters, developers and of course, users. It has allowed many small companies in China, most of which have contracts with the major brands, to create their own products using the know-how they gathered all these years. However, most of these so-called "shanzai" phones and tablets are in the gray legal area, as technically they are infringing on various patents and are not allowed on any market.
That is about to change, however, and one of the first devices to be produced by a Chinese factory/company and sold worldwide to networks, companies, as well as individuals, is the Xiaomi Phone – a very attractive offer that will make you think twice before choosing your next smartphone.
At a first glance, the Xiaomi is nothing special: just another slab of a smartphone with a touch screen, but if you stop to take a closer look, you'll see that it's one of the most powerful phones in existence, right up there with the HTC Sensation and Samsung Galaxy S2. The 4 inch screen is a Sharp unit, displaying 16 million colors at a nice 480×854 pixels resolution – more than enough for anything you might need to do.
And you can do a lot with this phone – performance wise, there are really no other competitors around, as it's equipped with the fastest dual core processor available, the Qualcomm MSM8260. This little monster runs at 1.5 GHz (yep, for each core) and is aided by a full gigabyte of RAM to boot. The Foxconn manufactured smartphone is also equipped with a mind-boggling 4 GB of ROM – I don't think anyone could fill it up with apps, unless you just install everything on the Android Market.
Other hardware specs are everything you would expect from a modern smartphone: Wifi N, Bluetooth 3.0, DLNA, HSPA+ support and everything else you can think of. Worth mentioning is the 8 megapixels camera on the back that supports HD filming, the huge 1930 mAh battery, which explains why the phone is a bit thicker than the competition and can make it last through 2 full days of real life work, and the support for GLONASS (Russia's global positioning system) in addition to GPS, which may be motivated by the fact that there is a 25% import tax on non-Glonass devices in effect, courtesy of the government trying to make its citizens to use the darn system.
The software part is a bit unusual, too, with the Xiaomi Phone running MIUI, a heavily themed Android version built from official and CyanogenMod sources, bringing the best of both worlds in addition to an amazingly customizable interface – more so than any app launcher can do. You should check out this Android flavor, as it's really pretty amazing. Furthermore, users will be able to install their own ROMs, and the device should be compatible with CyanogenMod and other popular ROMs, or it should be easy to modify the sources for it, which I don't doubt that some developers will do.
The main thing that everyone is talking about, however, is the price point – for all the goodness that it brings, the Xiaomi Phone will only cost $310 and will be available for pre-order online at the end of August. $310 without a contract, for an unlocked phone with these specs is literally a steal – I hope the company is making at least some profit off its sales, although it's definitely a good way for a brand to enter the competitive Western market.
If the Xiaomi Phone gets good reviews when it's released, I'm definitely getting one, and anyone who wants a supercharged Android smartphone at an amazing price should consider it, too!