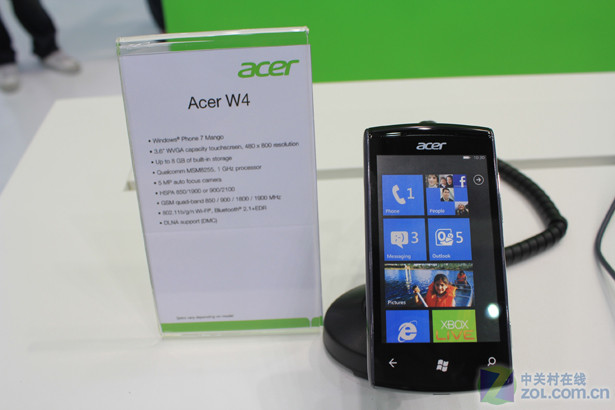 Windows 7 Phone is now officially a mature and stable operating system for smartphones, since Microsoft released the new Mango update, which fixed over a hundred bugs and introduced quite a lot of improvements and new features, including GPU accelerated Flash in websites and tighter integration of DirectX and Shader Model support.
New smartphones running Mango have already started appearing in demonstrations, and I'm pretty sure that the older phones will get the update (although that also depends on the carrier networks) as well. However, most of the new phones are your usual big slabs with huge screens (including the barely pocketable 4.7 inch HTC Titan) that are great for entertainment and work, but not so great when it comes to good handling and using on the move.
Acer, who signed the agreement with Microsoft just a month ago, has something specifically for those who want a well sized Windows 7 Phone smartphone that fits well in one hand and won't fall down on concrete at the first distraction, but which can also be comfortably used for any purpose in most situations – I'm talking about the Acer W4.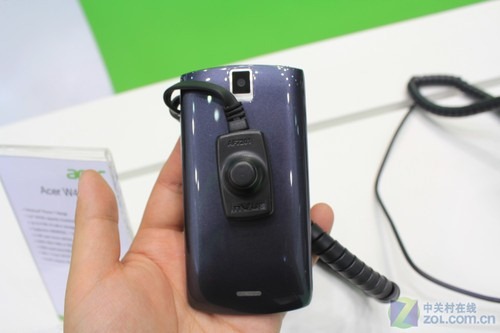 The upcoming device packs a nice 3.6 inch touch screen (with the standard 800×480 WVGA resolution), which seems small on paper compared to all the recent 4 inch monsters, but is more than good enough for any tasks and makes the phone sit well in one hand and fit perfectly in most pockets. On the outside, it looks pretty normal, with no distinctive features except the glossy blue plastic cover on the back, which gives it a little style and makes it more unique.

The performance of the W4 is also not out of this world, with a simple 1 GHz Snapdragon processor powering the handset, along with the usual 512 MB of RAM (minimum allowed by Microsoft's hardware recommendations) and an Adreno graphics adapter, which is good enough for any 3D apps/games and video clips you might want to play. Obviously, you've got all the other hardware features you would expect in a smartphone, including HSPA support, Wifi, Bluetooth, GPS, DLNA, a 3.5 mm audio jack, and more. All your recording needs are accomplished by the 5 megapixels camera on the back, which supports HD video recording, though sadly it does not have a flash for some reason.
Storage space is a bit of a let down on this Acer, as it only has 8 GB of inbuilt memory, and while that is enough for most people, the option of adding more using a micro SD card slot (which should be simple to implement) would've been great.
The Acer W4 should be priced relatively low compared to the competition, which is a good thing, and a lot of people who like Windows 7 Phone will definitely find it a good choice for a new handset. The release date hasn't been set or even announced yet, but it should be available by the end of the year, both in the US and Europe.