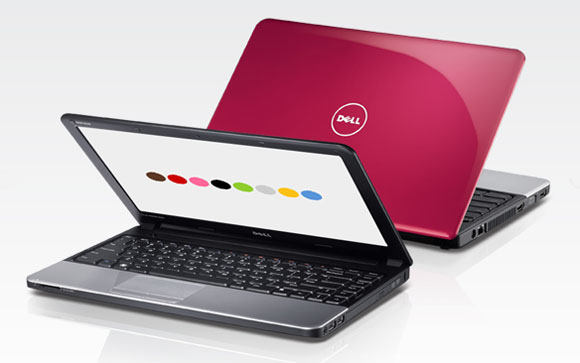 Dell is one of the oldest laptop manufacturers, having started way back, along with HP and other companies that are now huge (or, well… dead). Their business machines have always been known for being solidly built, fast, with enough features to satisfy nearly everyone, a great customer support (this does not apply to the consumer line of laptops, unfortunately) and a pretty amazing warranty and parts replacement system (you have the replacement parts along with a certified technician at your door in 24 hours, usually, or 3 days at most if you're in a remote location).
The Inspiron line of laptops has morphed slightly over the years from general laptops for consumers and business users to mid-range business machines for those who want the best performance for the lowest price possible (Vostro fills the low-end business category). Of course, consumers are welcome to purchase them, too, and they'll most probably be better than any XPS model, especially from the previous generations.
One of the latest additions to this line is the new and improved Inspiron 13z – a very nice looking machine that is perfect for any road warrior and professional who's always on the move, while not breaking the bank for anyone.
As the name itself implies, the Inspiron 13z is equipped with a 13.3 inch, 1366×768 pixels resolution display, which is the ideal size for a laptop that needs to be portable and yet be able to do most of the things that a 15 or 17 incher can, including working with Photoshop, After Effects, AutoCAD and other demanding software – the 13z won't fail to deliver in those applications.
The 13z has a very sleek finish: its housing is made of a metal alloy and the cover is a brushed aluminum piece, which looks great and feels very sturdy – this thing is really built well and is almost as good as a MacBook Pro. For the price, you're certainly getting a lot in this regard.
Dell's new z line of laptops come with Intel's latest Core i processors based on the new Sandy Bridge architecture, and the 13z has the option of a slower, but more power efficient Core i3 or a more powerful Core i5, which will be decently fast in almost any applications (in fact, the fastest model can actually outperform the previous generation Core 2 Quad, which is no slouch by itself, not to mention that it's a quad core and the Core i5 is a dual core). These processors will provide the performance you need, anytime, anywhere.
Things aren't that good on the graphics front, however, with Dell equipping their 13z's with just an ATi Mobility Radeon integrated graphics unit from AMD, which is still light years ahead of Intel's on chip solution, but nowhere near a real dedicated video adapter, so it's fairly safe to assume this machine won't be running any 3D rendering software anytime soon.
But despite that drawback, the Inspiron 13z will make a great addition to anyone's office or home, especially for the price, which starts at $599 for the lowest specced machines and climbs to just over $1000 for the more powerful models – that's definitely not typical of a well-built business machine, and it should make you think twice before you drop ~$800 for a new consumer laptop, even if it's equipped with say, a Core i7 and a dedicated video card.
Sadly, people in the US won't be getting the 13z, at least initially – it's available only in Europe, Australia and several Asian countries, but if you live there, you should definitely check it out!