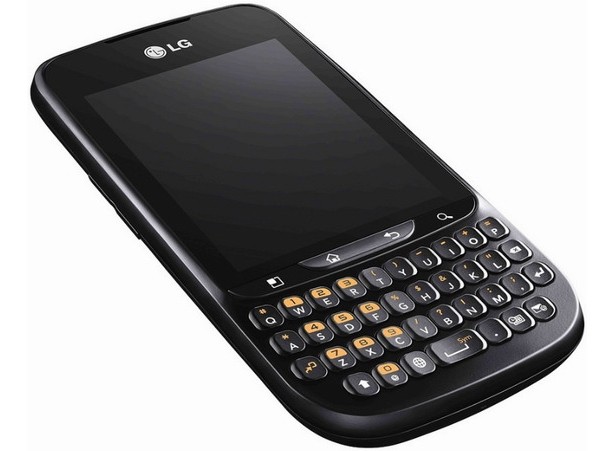 LG has a lot of great smartphone offers this year, which cater to just about every niche of the market you can think of. You've got your high end smartphones with the G2X, the Optimus Black is already on sale and perfect for any kinds of users, the Optimus One for those who have an active lifestyle and want their phone to last more than one fall from the table, other smartphones and a ton of simple cell phones and feature phones to cater to those that don't want to switch over to a fancy smartphone just yet.
The latter category is in luck (or out of luck, depending on how you look at it), because phone manufacturers seem to be set to move them away from feature phones to full-fledged smartphones – and why not, a smartphone with a good OS can provide so much more features to its owner, no matter if he's tech-savvy or not. It's good for the network operators that actually buy the devices, too: they can make a killing selling more services like data, special apps, tethering and others.
LG has taken cue from Motorola and Samsung and decided to release their own portrait QWERTY keyboard smartphone, complete with Android 2.3 Gingerbread, a nice design and a great price – meet the Optimus Pro. With this, the lineup of smartphones for various niches from LG seems to be complete, at least until somebody discovers a new market.
A decent small screen and good keyboard
The Optimus Pro is your usual slab style smartphone – it has rounded corners that make it sit well in any hand, and the front is adorned by a pretty good 2.8 inch touch screen (240×320 resolution, just enough for any daily tasks you might need to perform), four Android navigation buttons (Menu, Back, Search and Home, obviously) and of course the QWERTY keyboard, which lets you easily compose long emails, browse the Web more comfortably and can rival any Blackberry in terms of quality. The phone is a bit on the thick side, but at 12.9 mm it is more than manageable, especially when it's only 119.5×59.7 in length and width.
Not the most powerful in class, but it doesn't need to be
Technical specs are mediocre at best from a power user's perspective, but I don't think a person new to smartphones will even use this phone to its full potential. The Optimus Pro has a Qualcomm MSM7227 processor running at 800 MHz – this is the same old chip found in the HTC Legend, although it actually feel pretty fast – there are no significant lags and the phone is faster than the first generation of Android phones, that's for sure. The 256 MB of RAM aren't what you'd call "a lot", but they're enough for any tasks, for sure, as demonstrated a while ago by the Motorola Droid, and even Gingerbread has no trouble with that.
There is a 3 megapixels camera on the back that can only shoot VGA video, and the phone has support for Wifi, Bluetooth and 3.6 Mbps HSDPA – usual fare, although support for 7.2 Mbps 3G would've been nice (the chipset supports it, so it's only a software limitation).
The LG Optimus Pro will appeal to anyone who likes to write a lot of text messages and browse the Web on the go, and the phone will cost less than $100 with a contract, which is pretty cheap for what you get. The Pro will soon be available on sale, so if you're in the market for a cheap and reliable QWERTY smartphone, you should check it out.