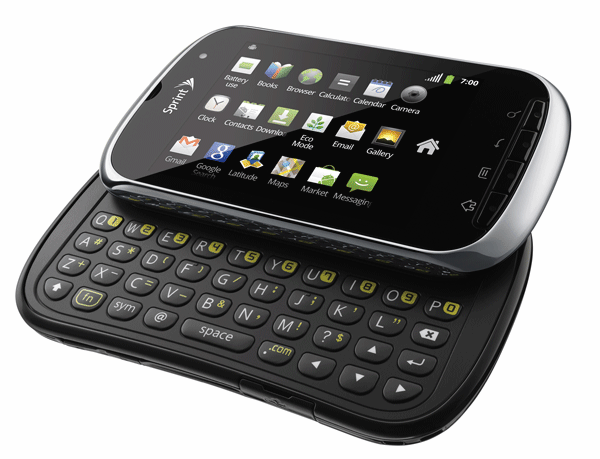 Kyocera is relatively unknown in western countries – aside from the occasional news report from Japan, we don't really get to see or hear about their products. But they are actually one of the leading manufacturers of smartphones over there, and recently they've started moving into the US market, as well. Their first major release here was the Kyocera Echo, which frankly impressed me with its dual screen design (although the performance was pretty average with its single core chip) – I hope we'll get to see more of these phones coming up, on GSM networks, as well.
While the Echo was a high end device, the other smartphone they just announced for Sprint's network (again) is a compact budget smartphone with a landscape QWERTY keyboard that looks pretty nice, has some good specs under the hood, but has one big drawback – let's see what it's all about.
First of all, the Milano's performance should be pretty good in most applications and even games, thanks to Qualcomm's MSM7267T platform running inside, with the processor clocked at 800 MHz and the Adreno 200 GPU, which is a pretty capable graphics adapter, although it's nowhere near the PowerVR SGX540, for example (I always use it for comparisons since it has been the fastest mobile graphics adapter for over 2 years). There's also a complement of 512 MB of RAM and 512 MB of ROM onboard, so multitasking will be fine and you'll be able to store quite a few apps on the phone itself before you run out of space.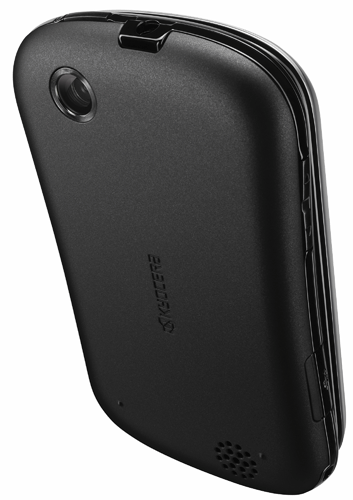 Among the other hardware, worth mentioning are the 3.2 megapixels camera that makes a pretty good job out of taking photos and shooting VGA video (sadly, no wide screen or HD modes are available), the GPS transceiver, Wifi and Bluetooth 2.1 adapters, and the micro SD card slot that allows you to store up to 32 GB worth of documents, videos, music and other files on your phone (of course, you'll have to buy the card yourself).
The slide out QWERTY keyboard is quite spacious, and the separated buttons do a great job at providing a faster typing method, especially since the 3 inch display is pretty small for touch typing on the virtual keyboard.
The phone will be running Android 2.3 Gingerbread, which is a pleasant surprise, since a lot of budget smartphones usually go with the older Froyo for compatibility reasons. The installation is vanilla, meaning there are no interface changes or other customizations – and that's how it should be, why would the manufacturer waste money on that when the standard skin looks so good?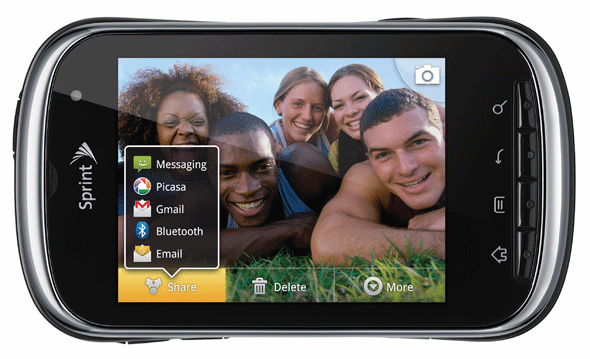 Now, on to the one and only drawback on this phone, one which sadly can break the whole experience: the display. The 3 inch unit is well sized, but the resolution of 320×240 pixels just makes it look very bad – it's pixelated and the colors are pretty washed out. 320×480 would've been perfect on this size, but alas buyers will have to deal with a lot of scrolling and quite a few incompatible apps (like Angry Birds).
However, for the price of $30 with a contract, this is a pretty good choice for an everyday smartphone for those who need to write a lot of texts, and want to be able to use all the apps on the Android market without breaking the bank.