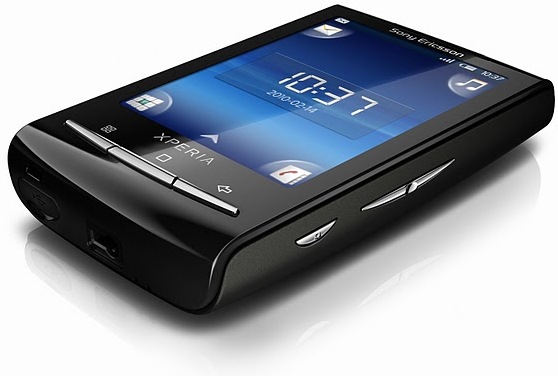 There are quite a lot of smartphones with a hardware QWERTY keyboard around, which is a very useful thing to have when you want to type a lot or edit some text, if not for the keys themselves, then at least for the d-pad or arrow keys that are always present (thank God) – for some reason, manufacturers decided that a big screen is a good replacement even for a D-pad and removed it, leaving only 3 or 4 Android navigation buttons and the user's frustration when he tries to tap accurately or move the damn on screen cursor to that word three lines above.
But most phones that do have a keyboard have a slight drawback, as well: they're big. They're made for professional users, and I guess that's why the screen couldn't be made smaller. I don't mind that, in fact that is the current overall trend (for bigger screens), but a lot of people want something more portable that can be used to edit chunks of text very now and then.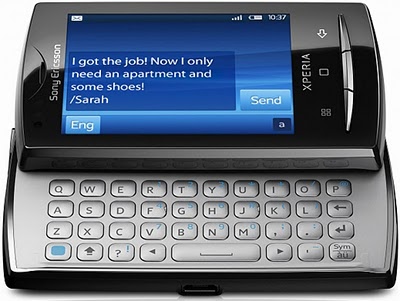 Sony Ericsson has a great solution on the market already – the Xperia X10 Mini Pro, which is a phone compact enough to fit in any pocket, yet equipped with a good landscape QWERTY keyboard that can be used to comfortably type and edit text. But the phone isn't too popular because of the small screen resolution and bad performance, however Sony Ericsson wasn't about to just abandon the niche and they released a better, faster successor – the Xperia Mini Pro.
The new smartphone has the same form factor and defining features as its predecessor, but right off the bat you'll notice that something is different. First of all, the three Android navigation buttons now have a different design and of course, are touch sensitive. If you look at both devices side by side, the other major difference becomes obvious right away: the display on the new Xperia Mini Pro is bigger and better: it is now a nice 3 inches across (compared to the puny 2.55 inch unit on the X10 Mini Pro) and has a resolution of 320×480 pixels, which is enough for a relatively comfortable experience in any kind of application, including the Web browser.
The internal hardware has also received a nice upgrade: instead of the old 600 MHz ARM11 processor, which was really slow, you get a modern 1 GHz MSM8255 Snapdragon with the fast Adreno 205 graphics adapter (the same performance as the PowerVR SGX530, more than enough for any games and apps) and more importantly, a full 512 MB of RAM, which will remove the lag when opening multiple browser windows, switching between apps and using resource intensive applications. That makes the overall experience on the new Xperia much more enjoyable.
The QWERTY keyboard itself remains the same, but it was pretty good already: the buttons are separate and they have a clear defined travel and click – in fact, they're better than the keyboard on the original Droid, and that says something. All the other specs remain the same as on the first Mini pro, including the Wifi and Bluetooth adapters, GPS transceiver, HSPA+ modem, micro SD card slot, with the noticeable exception of the camera: the new Mini Pro has a 5 megapixels snapper on the back with support for 720p video recording – a definite improvement in quality is to be noted.
Of course, the Android OS on the Xperia Mini Pro has been updated to the latest Gingerbread version, which is simply great – it has no issues, it looks and works very well without any bugs or hitches – until the second or third update of Ice Cream Sandwich comes out (as you know, the first releases are always a bit buggy), this OS is a keeper.
If you want a compact smartphone with a comfortable landscape QWERTY keyboard that can be used for text editing and document creation on the go, the Xperia Mini Pro is your best bet, especially at the low price its selling worldwide, with or without a contract.