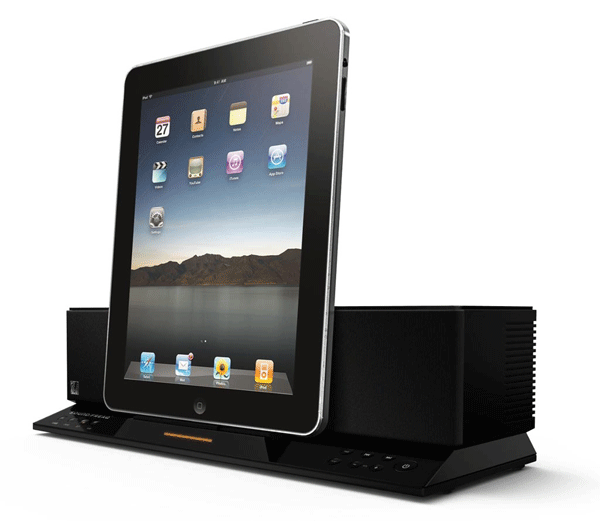 There are quite a lot of Bluetooth accessories for smartphones and tablets, even though it looks like nobody cares about this wireless technology anymore (everybody's like Wifi N this, Wifi N that), however there's really a lack of good Bluetooth headphones and speakers. And I'm not talking about the mono Bluetooth headsets or cheap "stereo" speakers that may or may not use the mono Bluetooth technology and have a very bad sound with distorted mid ranges and lacking bass.
No, I'm taking about real great devices, which will sound just as good when streaming music through Bluetooth as they will when playing it through the 3.5 mm audio jack. The breakthrough is actually already there when it comes to headphones, as there are quite a few great stereo headphones like the Nokia BH series and the Plantronics Backbeat 903. And now it seems like the desktop speakers niche is advancing, too. Two of the most interesting and high quality Bluetooth audio systems are the SFQ-01 and SFQ-02RB from Soundfreaq, which are quite impressive and would make for an excellent choice if you like listening to high fidelity music and also want to have all your stuff in one central location – your smartphone or tablet, most likely.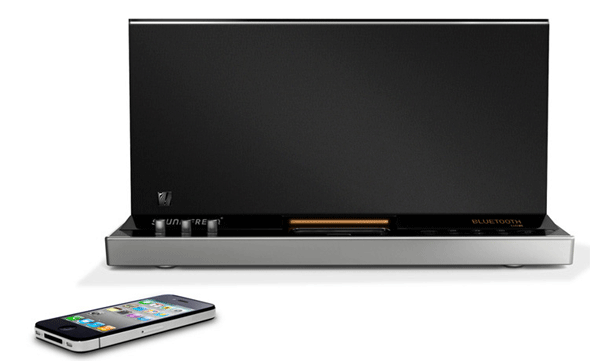 So, what's hiding behind these two names (which are actually longer and more complicated than just the numbers)? Let's begin with the SFQ-01:
The Soundfreaq SFQ-01 Sound Platform is a stylish looking stereo speaker system that will look great on any office or home desk. It is a monolithic block with a glossy finish, measuring 30x15x15 cm, so you know it won't take a lot of space for the looks, either. On the front panel, you can find the controls for the bass, treble, UQ3 spatial effects in the form of three analog regulators, as well as controls for the playback, volume, Bluetooth pairing and source, this time as touch sensitive buttons a la the iPhone/iPad home button.
Inside the small box are two 4 ohm, 2.75 inch full range drivers, that are arranged in a special Dual Chamber port configuration for the most performance, and thanks to the proprietary UQ3 spatial enhancement sound processor, even at this relatively small distance between them, the whole package will provide a pretty good stereo experience.
Obviously, the most appealing thing about the SFQ-01 is its support for Bluetooth audio streaming that is using the A2DP protocol for the audio and controls, making it compatible with most devices on the market, except for the iPhone/iPad, which always had problems with A2DP playback and need the custom Soundfreaq app to work properly (though the play/pause button does work without it). What's interesting is that the audio system supports multiple device pairings at the same time, and you can select the music source using the button on the housing – otherwise, it works on a first come, first served basis.
But the SFQ-01 Sound Platform is not only a wireless streaming platform – it also has a dock that supports Apple's iPhone, iPod and iPad, all models, so if you have one, you can listen to music while charging the device, as well. There's also a basic IR remote hidden behind a door, which lets you control the audio system, which in turn controls your player (pretty weird, right? :-), or you can just use it to control the volume and switch channels on the integrated FM radio.
Now, let's move on to the Soundfreaq SFQ-02RB Sound Step Recharge (pretty freaqing long name, isn't it 🙂 – the SFQ-01's smaller brother, which is more of a portable audio system that can be taken anywhere around the house, in your office or even in the field (great for an outdoors party!). To facilitate that, it's got a Li-Ion battery inside, which can last up to 6 hours of playback OR it can be used to recharge your iPhone to full battery capacity (or about half for the iPad). Now, that is the only difference from the less interesting SFQ-02, otherwise they're the same, so if you don't need the portability and want to save some money, you can get it instead of the SFQ-02RB.
Otherwise, the specs of the 02 model are as follows: the whole system is almost half as big as the SFQ-01, and of course the internal speakers and chambers are smaller. The SFQ-02RB uses two 1.8 inch full range speakers, which still provide a good sound quality, but obviously it won't be as good or as loud as the SFQ-01. It still packs the same controls, the remote, the dock, FM radio, an USB port for charging anything that doesn't fit on the dock (ahem, an Android phone), and everything else.
The Soundfreaq SFQ-01 and SFQ-02RB are two great Bluetooth audio systems, with a very good sound quality, which leaves me hopeful for more (and more importantly, bigger) such devices in the future. While I wouldn't use them for some serious music listening sessions, they're perfect for the occasional rocking when you get home and just want to relax. In addition, the SQF-02RB can be pretty useful at outdoor parties when you have no access to a power outlet.