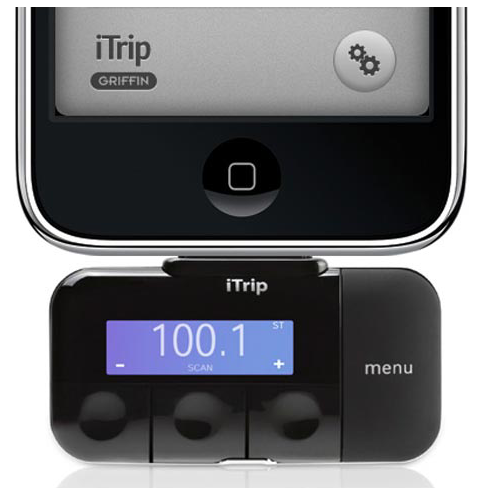 There's quite a lot of accessories to choose from when it comes to the iPhone, iPad and iPod Touch (other Apple products, as well, but these three take the cake), but of course some are better and more useful than others. The iPod and iPhone are great music players, and while they were made for personal use with headphones, the above-mentioned accessories can easily turn them into full-fledged entertainment centers, both for your home and car.
The only major problem that arises when you want to use your iPod or iPhone as your only music source is that it's pretty hard to actually connect them to an external audio system. Sure, there are a lot of various cables and Bluetooth gadgets that can do the job, but they're pretty expensive and often complicated to set up. Griffin Technology came up with a seemingly simple, yet brilliant solution – using an FM transmitter to stream the signal, and their iTrip FM Transmitter for the iPod, iPhone and iPad has been quite popular with everyone who wants to share their music or use their Apple product as their only music player.
If you don't see the advantage of an FM transmitter over Bluetooth or cables – it's that almost any music player, no matter how old it is, has a built in radio, which means that you can now stream your iPod's music to any device you want, anywhere.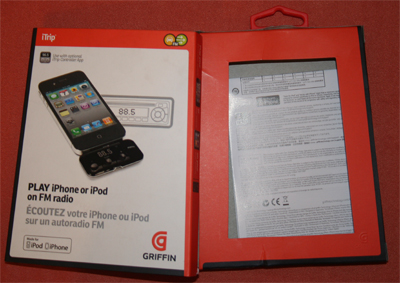 The iTrip is a very compact device – it's just as wide and thick as the iPhone and it's very simple to use – if you don't want to be bothered with finding the best frequency yourself, you can just leave it to the SmartScan feature. Most of the times, it works perfect, but sometimes you'll need to find the best frequency manually. If you commute between several locations, you might want to find and store (in the presets) the best frequencies for each one of them – what works best in a rural area, for example, won't work in the middle of a city, as there are simply too many radio waves around.
Because the iTrip is a short range device (up to 15 feet), the interference is minimal, but sometimes it's pretty noticeable. Users in the US can set it to frequencies under 88 MHz for the best signal possible – FCC regulations forbid radio stations from transmitting below that frequency, so you can get a clean signal even in a crowded city.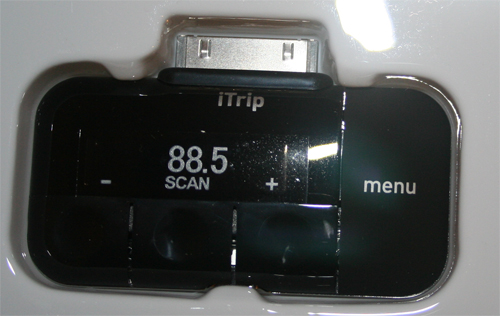 The small display on the iTrip shows you the current frequency, as well as the name of the current track and the buttons allow you to play, pause and change tracks if you don't want to wake up your phone from stand-by to do it – saves a bit of battery life along the way. At the bottom of the iTrip, you'll find a micro-USB port, which is meant to let you charge your iPhone or iPod while you're using the gadget.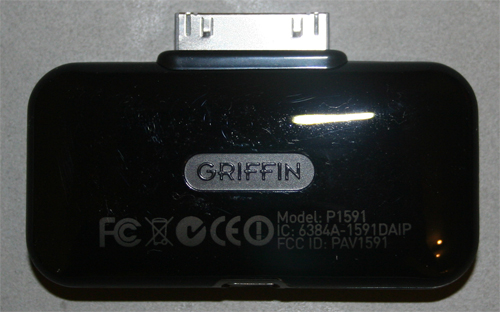 Griffin Technology offers a free iOS app for their transmitter, as well, which basically replicates the functions of the device itself on your screen – pretty useful, I suppose, but most of the times it's easier to just use the hardware buttons.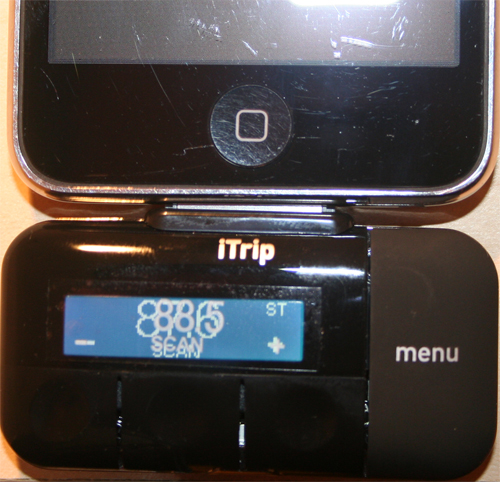 The transmission power is enough for you to get a clean signal at about 15 feet, but that's only in ideal conditions (i.e. middle of nowhere, Idaho) because of the new FCC regulations, which limit the transmit power a short range device can use. Still, that doesn't stop the iTrip from transmitting your music to a close by radio, like the one in your car – in that case, it works perfectly most of the times (especially if placed near the antenna).
We've tested similar products before and usually (You have to remember that you're dealing with FM frequencies) there will be a small static in the background – not a big problem, since that's how our grandfathers used to listen to music in the good old days, anyway :-). But, during our tests with Griffin Technology gadget, we've paired iTrip with Blaupunkt car radio and the sound quality was as clear as from any other radio station, without any static in the background, i'd say amazing quality! Btw, for the best itrip price check vouchercodes.co.uk
If you don't want to be bothered with special cables or Bluetooth adapters to listen to your favorite music in your car or to stream it from the iPod/iPhone to an external audio system, the iTrip FM Transmitter is certainly a good choice for it's price, but if you need a superb sound, you might want to reconsider your budget.