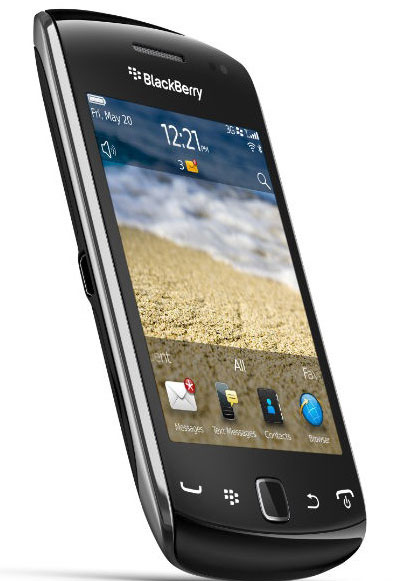 RIM is not in the most enviable position right now, with their market share dwindling dangerously fast, their tablet experiment being pretty much a failure and them being practically forced to release their business tools for other platforms. The upcoming Blackberry London smartphone looks like RIM is kind of on the right path to fixing their problems, but the device is expected to arrive sometime next year, which is just not fast enough.
In the meantime, the company seems to go about business as usual, releasing smartphones that have pretty much the same specs (and drawbacks) as older models, which is a bit weird but I suppose there's nothing else they can do. One of their latest devices is the Curve 9380 – an entry level Blackberry smartphone with some pretty decent specs for a Blackberry, but which lacks one of their main attractions – the nice and useful hardware keyboard. It has been designed to be an all-touch smartphone, however, so maybe it's good enough as it is?
The display is a relatively small 3.2 inch unit with a slightly higher than usual 480×360 pixels resolution that looks quite good – it's no WVGA or even VGA but it does the job nicely and you can view documents, watch some videos and read/write emails without much difficulty. It's a bit cramped for Web browsing, but you can get by in a pinch.
The design is typical of Blackberry, with rounded corners and edges, smooth back cover and display (which is protected by a tempered glass, so it's pretty scratch resistant), and the usual 4 navigation buttons and an optical track pad (a rarity these days on Android phones, sadly) right below the screen. On the back, you can find the 5 megapixels camera with autofocus (in Blackberry's case you just have to write it otherwise people might think it doesn't have it 🙂 and an LED for flash and to be used as a flashlight if you need one.
Performance wise, the Blackberry Curve 9380 is nothing special, but if you're moving from an older model, you'll find it plenty fast (very fast, even) with the 800 MHz processor and an undisclosed amount of RAM, which I believe is around 256 MB. The storage space has to be provided by the user, but thankfully micro SD cards are pretty cheap nowadays, so you won't have to spend a fortune to equip your new phone with 8 or 16 GB of memory.
Obviously, the new Blackberry runs the new Blackberry OS 7, and it's pretty good, although it's pretty bland compared to iOS or Android, or even Windows Phone 7. Still, it has everything you might need for work, and of course, it comes with support for Blackberry's time-tested business features, which is the main reason why any company would buy these handsets in the first place. The touch experience is pretty good, and it has improved quite a lot since OS 6, not to mention the previous versions.
Overall, the Curve 9380 is good… but only when compared to older Blackberries – otherwise, it doesn't hold a candle to even other budget Android smartphones. But if your company relies on Blackberry's services, it's better to have this phone than something else.