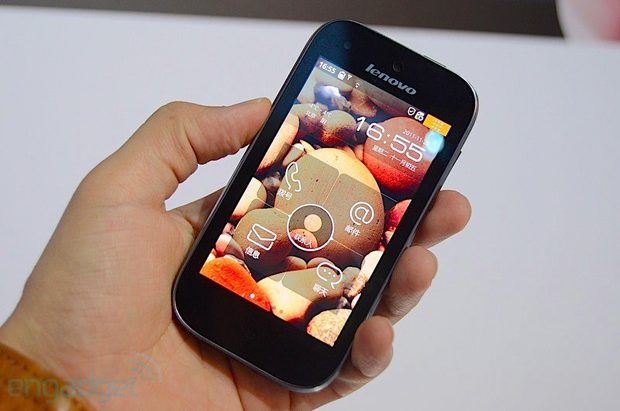 Lenovo is a pretty big player on the laptops market, after they acquired IBM's division, but only recently have they started paying attention to the other mobile niches, as well. They already have a few tablets and smartphones out, but being a Chinese company, they decided to focus on the domestic market first, where they're doing well, as it seems.
However, it looks like it's been their plan to move to international markets from the very beginning, and now they're starting to move in, with some pretty good products, I have to say. Among the half dozen or so new devices they've announced this month is the LePhone K2 – a smartphone that features some pretty impressive specs, worthy of being a flagship Android smartphone and definitely capable of competing with the other big boys on the market, namely the Galaxy Nexus, HTC Rezound and LG Nitro HD.
The new smartphone uses the traditional slab form factor and has a nice gray and black finish, with a metal frame that makes it sturdy and durable and strong tempered glass on the front to resist against scratches and dents. The "Lenovo" logo/inscription on the back looks pretty appealing, making it feel more professional, since a lot of people are now used to the excellent ThinkPad built quality (although that is an IBM legacy).
The display on the front is a very nice 4.3 inch IPS unit (the resolution is as of yet unknown, but by the looks of it it's qHD), which should provide very good color reproduction, brightness and contrast levels, as well as great viewing angles and outdoors visibility – in most respects, it should be just as good as LG's display on the G2X and Nitro HD.
You won't be missing anything performance wise, either, if you go with this phone – the thing is using a very fast 1.5 GHz Qualcomm Snapdragon, with the new Adreno 220 graphics adapter and 1 GB of RAM – that is pretty much top of the line specs for this generation of smartphones and you'll be hard pressed to find anything faster. The storage space is mostly provided by a micro SD card slot that the user has to buy – "mostly" because there is 1 GB of onboard memory, for apps and initial data, I guess. The phone also has two cameras – an 8 megapixels unit on the back with LED flash and support for 1080p video recording and a 1.3 megapixels one on the front for video calls.
Other specs haven't been confirmed, but judging by the high end display and processor, the phone will most probably have everything else that the direct competition does, including HDMI put capabilities and 4G (possibly even LTE) speeds.
Of course, just like with all the other new Android smartphones except the Galaxy Nexus, the LePhone K2 will have Android 2.3.5 Gingerbread pre-installed, with an update to Ice Cream Sandwich coming in the following months.
If Lenovo's other products are something to judge by, the LePhone K2 will have a pretty affordable price tag, as well, in which case it will be a good choice for a high end smartphone… if it gets to Europe and the US without being watered down like several other smartphones.
image source: Engadget