There are many audio systems available on the market these days, and the most popular format for pretty much every serious setup (from gaming rigs to home theaters) uses a 5.1 format, meaning there are 5 speakers providing the sound and immersion and 1 subwoofer providing the bass and low frequencies.
But while the good old stereo setup where two speakers provide all the sound is overlooked a lot of times, it's definitely not as out of date as you might think. After all, we only have two ears, and for most purposes, a good 2.1 format (i.e. two speakers and a subwoofer) audio system is more than enough to provide a comfortable experience. It's no 5.1, but if you're constrained by space or you mostly just want to listen to music, and only play games or watch movies once in a while, it can definitely be enough, especially if you get a quality system. With that in mind, here are a few great 2.1 format audio systems that you should take into consideration:
Klipsch Pro Media 2.1.
The Pro Media 2.1 is the go to system if you want something that sounds great, is loud, doesn't take much space and doesn't cost that much, either. Klipsch has always had great audio systems, and this compact 2.1 setup is no different. The mid and high ranges are great, the bass is strong and deep, and with 200 watts of power, you can enjoy quiet music, as well as any action movie or first person shooter game without problems.
Logitech Z523.
The Z523 is the most affordable 2.1 system you can get that can still satisfy your audio needs. Despite being relatively small, the two satellites are pretty loud and clear, and the subwoofer can provide a decent amount of bass for anything from music to games and movies.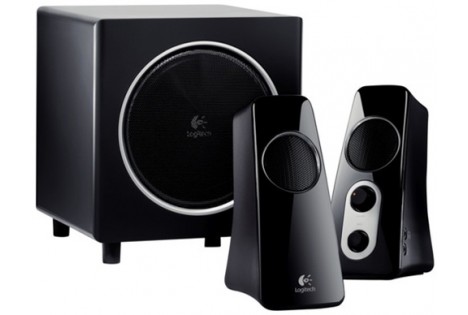 Sony 2.1 Personal Speakers (SRS DB500).
Sony's speakers are usually overlooked because of their perceived lack of sound quality, but that's not really true – most Sony speakers put out quite the sound quality, and the volume is very high, as well. The SRSDB500 series provides you with a very nice sound, plus powerful bass thanks to the big FST-ZX80D driver. The 2.1 system also has a unique look that will stand out of the crowd, and for the price, you'd really be hard pressed to find something better.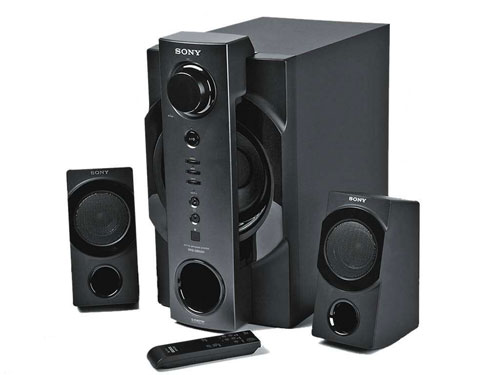 Creative Zii Sound T6.
If you can afford to spend more than a couple hundred dollars and want to get the best possible sound for your money, the Zii Sound T6 from Creative should definitely be on your check list. This 2.1 audio system is compact and provides an unrivaled sound quality and volume for its size (and price, for that matter). The satellites are actually 4 separate speakers paired with each other, and you can adjust their direction, so you can create the perfect sound scene for your TV or computer. The sub-woofer has two speakers and can put out more bass than you'd ever need, unless you have a really big room. The icing on the cake is the wireless Bluetooth connectivity – you can easily stream music or any audio from your smartphone, laptop, tablet or any other Bluetooth enabled devices, while still having the cables hooked up to your TV or desktop PC.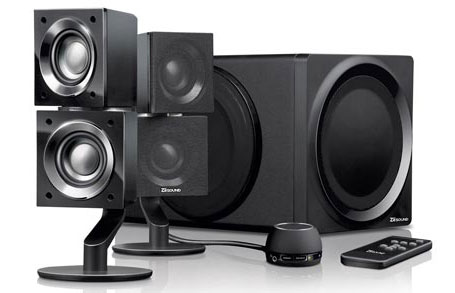 Obviously, if you want to get the best immersive experience for games and movies, a 5.1 or better yet, 7.1, format may be in order, but if you don't plan on building a home theater and just need the speakers mostly for music, a 2.1 system is more than enough – it will cost much less, as well, which is always a good thing.