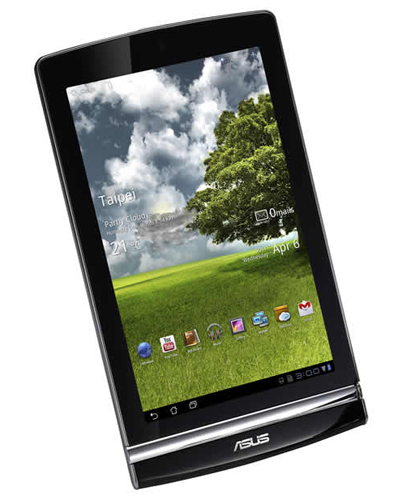 Tablets are evolving pretty fast these days, with every new generation being almost exponentially better than the previous one. The performance has been practically doubling every year, and 2012 looks like it will be the year of the quad core for tablets, with NVidia's Tegra 3 already in production and the Asus Transformer Prime, the first quad core tablet, already on sale.
Obviously, with technologies being established and mass produced so quickly, budget tablets have also gotten an increase in performance, build quality and number of features, and even today you can find some pretty great dual core tablets that have all the hardware power to accomplish any tasks at a fraction of the cost of their higher end brothers, which most of the times differentiate themselves just slightly by using some newer technologies.
The partnership between Asus and Nvidia has already brought us the Transformer Prime, as I already mentioned, but the two companies aren't done yet. They're already planning the release of a new quad core tablet, which will cost only $249 – yes, basically a budget tablet using the new Tegra 3 chip. The name of this interesting piece is the EEE Pad MeMO ME370T, which is quite a mouthful – you could shorten it a bit, but there's another, slightly different EEE Pad MeMO (the 171) being demonstrated for another niche, so that may cause some confusion.
The new MeMO 370T has a pretty ordinary design – a slate form factor that doesn't stand out much – and a 7 inch IPS display with a resolution of 1280×800 pixels, which is a step up from the previous generation of 1024×600 screens, and it's double the pleasure to have it in such an affordable device, as well. The tablet will be using a quad core Tegra 3 SoC, however it's unknown what frequency it will be running at – most likely, it will be a lower end model, but even if that's the case, a quad core should be faster than even the fastest dual core, which is pretty impressive if you stop to think about it.
To keep up with the hardware, Asus will be shipping the tablet with Android 4.0 Ice Cream Sandwich pre-installed, which is a must have for getting all that power out of the thing, and thankfully, the company won't adorn the OS with any customizations in the interface, so you'll get to enjoy a vanilla Android Ice Cream Sandwich experience right out of the box.
Sadly, nothing else has been confirmed about the device other than that it will have an 8 megapixels camera on the back (as well as a front facing shooter for video calls) and will be Wifi-only (obviously, they couldn't cram in a 4G modem for the price). Still, assuming it will have 8 GB of internal storage space, a GPS receiver and all the standard sensors, at least 768 MB of RAM (according to some sources) and hopefully a micro SD card slot, it looks like it will be an amazing competitor – it could very well steal a lot of customers from Amazon, unless they release a new Kindle Fire to rival this full-fledge tablet.
The release date hasn't been confirmed, but it's expected to arrive in the second quarter of 2012, so until then, we'll have to sit and wait.