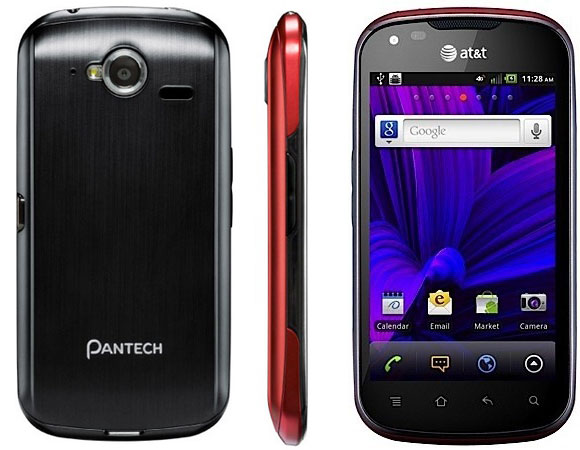 Pantech is expanding their product line in the US, and along with the recently announced Element tablet on AT&T's network, they've also demonstrated the Pantech Burst smartphone, which is a pretty good mid-range device, but unfortunately it's not water proof like its bigger sibling. As a matter of fact, AT&T is offering the Pantech Burst for free if you buy it together with the Element tablet, and while at $300 it's a pretty good deal, you have to keep in mind that you'll pay more on your monthly bill for the two years of contract – that may not be the best tradeoff for some people.
Anyway, the Pantech Burst is an attractive little smartphone (well, little compared to all the 4.5 and 4.7 inch monsters that currently dominate the market), which feels pretty solid thanks to the well-built alloy frame, and it also comes in two colors, red and titanium gray, with the back cover having a brushed metal finish in both cases for added visual effect.
On the front, there's a nicely sized 4 inch Super AMOLED display with the standard 800×480 pixels resolution that should be enough for most users, although it sure would've been nice if Pantech used the newer qHD resolution. Then again, the Super AMOLED technology makes everything look great even at this resolution, and the viewing angles, visibility in direct sunlight and brightness are all on a high level. The colors are vivid and the black levels are very deep, as well.
Everything is powered by a decent dual core 1.2 GHz processor, with 1 GB of RAM in tow to keep things smooth even when there are dozens of apps running in the background. There are 16 GB of storage space onboard, plus a micro SD card slot if you ever want to expand that by up to 32 GB more. Imaging features wise, you get the usual two cameras – a pretty good 5 megapixels unit on the back with LED flash and support for 720p HD video recording, as well as a smaller 2 megapixels front facing unit for video calls, snapshots and whatnot.
The other hardware specs are in line with all the modern smartphones on the market – the Pantech Burst has a 1650 mAh battery that should last about 7 hours of moderate use, the standard Wifi N and Bluetooth adapters for connectivity, as well as GPS, DLNA support, a 3.5 mm audio jack, and the usual assortment of sensors.
Obviously, the handset will be running Android 2.3 Gingerbread out of the box, and there's a slight possibility that it may get updated to Ice Cream Sandwich in the near future, although I wouldn't be too confident in that. Either way, Gingerbread is a pretty good OS as it is and should be actual for at least the next year or so.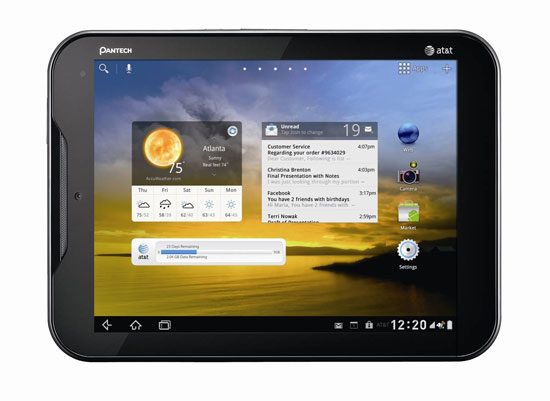 Aside from the bundle offer with the Pantech Element tablet, the Pantech Burst is also offered on its own for $49 with a 2 year contract and an as-of-yet undisclosed price if you buy it unlocked. The phone is to be launched on January 22nd, so that makes it a pretty good choice for anyone who wants a speedy phone that looks good and provides 4G LTE support for a low price – there's really not much competition at the moment in this niche.