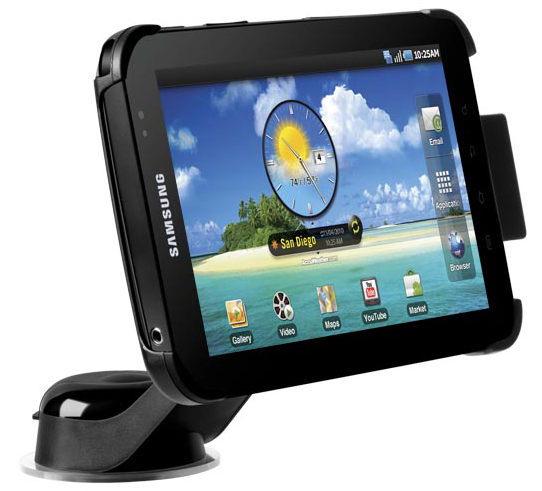 Driving a car may be as natural nowadays as walking, but getting around isn't that easy. While most people drive a car, it's not often that they do it outside of their hometown, mostly driving to work and back and to grocery stores. When it's time to go visit your parents in another city or even state, or go for a trip camping or to a lake/the ocean and whatnot, a lot of people get lost pretty quickly, even though they may believe it's simple to find your way based on previous trips with other experienced drivers.
Thankfully, unlike a decade ago, nowadays you don't have to fiddle with paper maps (which you also need to know how to read) – we've got free GPS worldwide, and the navigation hardware is pretty affordable. If your car doesn't come with a built in navigation unit, you can easily install one yourself, and there are actually two ways to do it – you can get a dedicated device specifically for the purpose, or you can use a tablet with the appropriate software and install it on your dashboard – the latter is a preferred way of a lot of engineers and hackers, who can tune the system to their liking, pay less for more when it comes to the hardware and use the tablet as a media player or Internet device when they're not driving, which is something that dedicated navigators can only dream of.
If you prefer to go the simple route, you'll just have to buy a dedicated navigator and install it – most of the time, it should come with the power supply (batteries or a cable for using your car's 12V line) and the mounts in the package – if not, you can get them for cheap separately, so no problem there.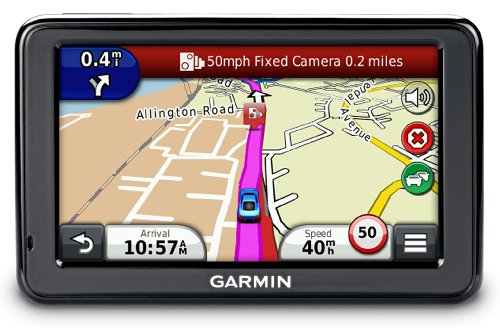 A few of the best navigators are the Garmin Nuvi 3450 and 2475LT, both of which have a 4.3 inch display, and come with all the maps of the US, Mexico and Europe, so you can use it no matter where you are. The Nuvi 3450 is $100 more expensive because of the dual orientation powered mount, photoReal junction view, 3D terrain view, voice control and feedback and faster routing, so it's the perfect choice if you want a permanent navigator in your car. The 2475LT is also pretty good, with the same display and maps, but lacks the 3D terrain and photoReal features, and the display can only be oriented towards the driver (which isn't a problem most of the times).
If you live in Australia or Europe, you may want to consider a Navman – they have better maps for those regions, and the 7 inch Panoramic navigator is simply awesome for long trips or for truck drivers.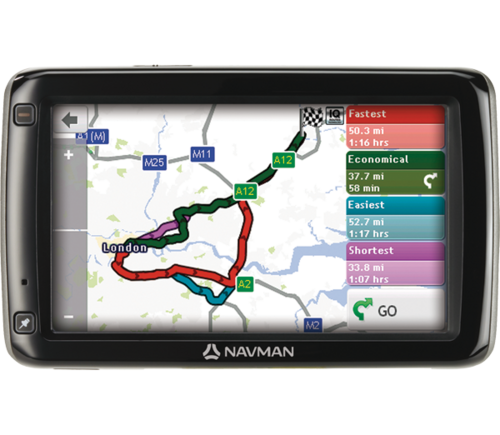 If you're more tech savvy, you can choose the second route and get a tablet, mount, power adapter and navigation software yourself. The advantage in this case is that you'll have much more than a navigator in your car – you can easily use the tablet to watch videos, listen to music or surf the Web if you have a 3G connection.
That's pretty cool, and you will also get the benefit of a big 7 or 10 inch display, which will trump the dedicated navigator screen in quality most of the times, as well. However, you need to be careful when choosing the tablet, since the integrated GPS receivers are weaker than in dedicated navigators, which may lead to signal loss. Generally, though, that won't happen, but plastic tablets will have better reception than metal ones.
I'd recommend the Toshiba Thrive, 10 or 7 inch version – they're perfect for an in-car navigation system and media player: they're both affordable, have a lot of features and processing power, and the 10 inch version has a full sized USB port and SD card slot, as well.
If you want a 3G modem, you can go with the Motorola Xoom, Samsung Galaxy Tab 7, or any other Android tablet out there that is made of plastic but is still sturdy. The iPad is a good choice, too, if you have the money and if you think it'll get a good GPS reception.
Software-wise, I can only recommend CoPilot Live – you pay only once for the software and maps (although the updated maps are paid, too), and it's pretty much just as good as Garmin's dedicated software. But there are other great apps out there, including Google Maps, which is excellent for most of the major US cities.
With an in-car navigation system, you're sure not to get lost and get to your destination easily and in time.