When you want to get the best audio quality and the best immersion experience for movies and games, a 5.1 format audio system is practically a must. But a lot of the times, you may also be constrained by space or money and can't afford to get a full sized system with big floor standing speakers, which usually provide the best experience. In those cases, you may want to go with a more compact audio setup.
In the past, smaller speakers meant that you get a lower quality sound or a lower volume (the latter if you're lucky or you got a high end system), but thanks to some technical advancements in the field, nowadays you can get almost the same sound quality and volume out of much smaller speakers, which is pretty impressive to see in action. Here are just a few compact 5.1 surround sound audio systems that can easily provide the sound quality and immersion you need for the best music, movie or gaming experience:
Polk Audio RM6750
The Polk Audio RM6750 provides a clean, loud sound without distortions in a compact package, and without breaking the bank. The polymer composite speakers in the satellites have a total RMS power of 100 watts, which is more than enough for any living room, and the subwoofer has an integrated amplifier, which lets you connect the system to practically any source without having to use an external receiver/amplifier. The 6.5x5x4 inch satellites can fit pretty much anywhere and they can be inconspicuous or noticeable, depending on how you want them to be.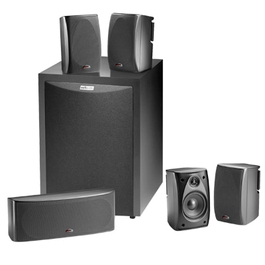 Energy RC-Micro 5.1
The Energy RC-Micro 5.1 surround sound speaker system is one of the most popular 5.1 audio systems for those who want a compact setup that can put out a lot of volume and a high sound quality. The RC-Micro really sounds bigger than it is, and thanks to a full 240 watts of RMS power, you'll be able to enjoy anything from music to action movies with full immersion. The 40Hz-23kHz range is industry standard, and you'll be able to hear all the details without any distortions.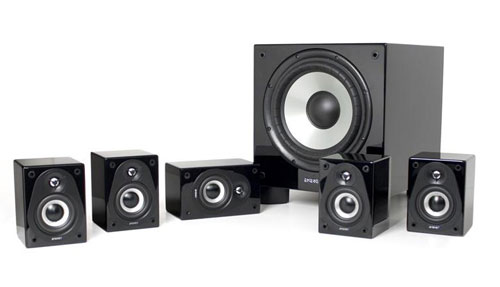 Mirage MX 5.1
The Mirage MX 5.1 is at the high end of the spectrum when it comes to price, but the sound quality and volume it provides is pretty spectacular for its size. The satellites have a special compact design that lets them provide the best high and mid ranges possible, and the dual-driver sub-woofer is practically unmatched when it comes to the bass it can put out.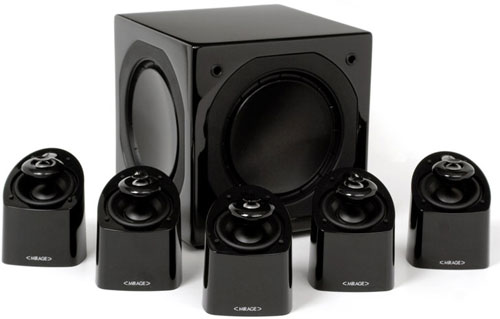 Klipsch HD 300
Klipsch is a mainstay in the audio industry, and the HD 300 compact 5.1 system is one of their most attractive offers. The small and unobtrusive satellites will make you wonder how come they sound so loud and clear, while the subwoofer can easily compare with bigger and more advanced units when it comes to the range and volume of sound – for the price, this is truly a "must check out" audio system for anyone building a home theater setup.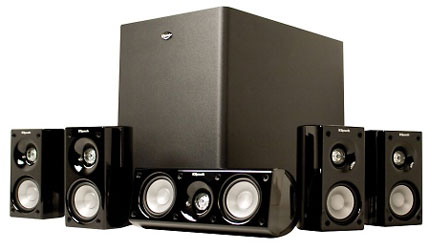 There are actually quite a lot of compact 5.1 systems out there, but don't be fooled by the advertising – most of the times, they're just small speakers that provide a pretty low sound quality and/or volume. The speaker systems listed above are known for being on par with bigger and more expensive models when it comes to that – and you can see the difference right away if you listen.