The quality and size of the TV screen in your home theater setup is not the most important thing – far from it, actually. To get the full immersion that you get in a real theater, you also need to have a pretty good audio system. In most cases, the audio part of the setup accounts for almost 50% of the experience – indeed, it's no use seeing a big picture if the sound doesn't make you feel like you're part of the action.
Nowadays, the 5.1 format is the most popular for home theaters, but things are slowly moving towards the more detailed 7.1 format, which is frankly the better choice if you're building a new setup right now. With that in mind, here are a few high quality, yet affordable 7.1 receivers/amplifiers that can make your speakers rock at their full potential.
Yamaha RX-V667.
The RX-V667 receiver from Yamaha gives you everything you need to set up a 7.1 surround sound system quickly and painlessly. In addition to the integrated audio amplifier that can output 90 watts for each of the channels and support for most of the popular codecs (HDA, Dolby TrueHD, DTS-HD, Dolby Digital Plus and others), the V667 also has 6 HDMI inputs, as well as two separate analog video inputs that let you connect all of your home theater equipment into one big entertainment center.

Denon AVR-1911.
The Denon AVR-1911 is one of the most popular 7.1 receivers, and it's perfect for building a home theater. It has 7 x 90W audio channels that can also work in a powered dual zone 5.1 setup, support for all the decoders you can think of, integrated HDMI repeaters with support for 1080p resolution, support for all 3D formats, and support for automatic acoustic measuring and correction, dynamic EQ audio processing and real time digital and analog video upconversion to 1080p – practically everything you need to have your audio and video in the highest quality possible at all times.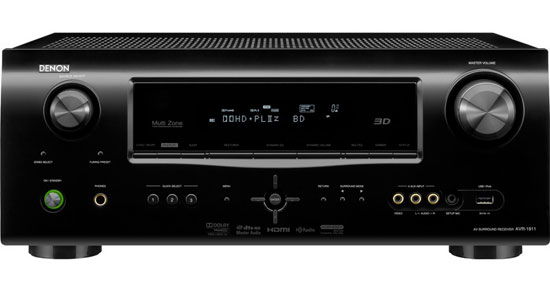 Onkyo TX-NR609.
Onkyo's NR609 receiver is one of the best in class, and it's still relatively affordable for everyone. It has support for 7.2 audio with 100 watts of power per channel (or 125 watts at 6 ohms), 6 HDMI inputs, support for 3D, all of the popular audio decoders, digital audio and video correction, THX certification, 1080p video upscaling, support for Wifi streaming using an optional USB adapter and remote control using an iPhone or Android app, which can come in pretty handy at times.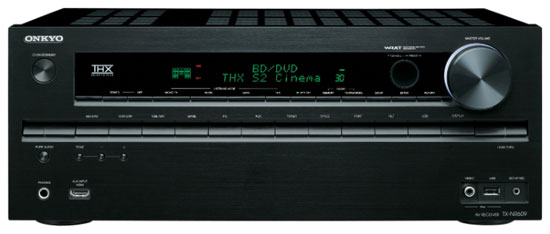 Pioneer VSX-1020.
Pioneer's audio/video solutions have always had a good reputation, and the VSX-1020 continues the trend, with all the features and functionality you might need for a great home theater setup with a 7.1 audio system. The receiver has support for pretty much every audio decoder in use nowadays, can pump out 110 watts for each of the 7 channels, has 6 HDMI ports for connecting all of your devices, supports 1080p upscaling, remote control using your smartphone, easy play from external USB media, and much more.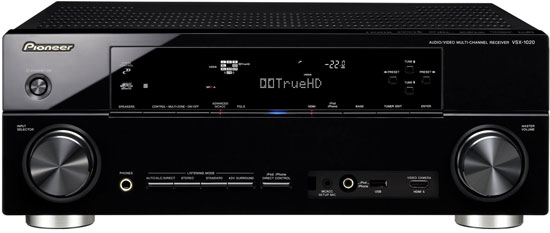 Sure, there are a lot of other choices on the market, including the standard receivers that come with HTIB (Home Theater In a Box) setups, but if you're buying the speakers and receiver separately and want to get the best for your money, the above five must be on your "to check" list.