The smartphone market sure is loaded with offers nowadays, and manufacturers are catering to pretty much every possible group of buyers – from power users who want the best of the best and don't mind spending the money for it, to people who want something good that doesn't cost too much and those who just want to get a new phone for the cheapest price possible. I'm going to list a few smartphones that have a ton of great features, are well built and which now sell for a very low price (or even free with a contract).
Samsung Galaxy S
The Galaxy S is still a very good smartphone for any kind of purpose. It has the same performance as the first iPhone 4, a nice feature set and a beautiful Super AMOLED display, which is still hard to match. Even though it's single core, it is very fast at rendering Web pages and running any kind of apps. Thanks to the PowerVR SGX540 graphics adapter, it can play HD videos without issues and the game performance is also very respectable. Best of all, if you're in the US, you can get one for free with a contract from T-Mobile (it's a limited time offer, though, so hurry up!).
T-Mobile G2X/LG Optimus 2X
The LG Optimus 2X was the first dual core smartphone to be released on the market, featuring NVidia's Tegra 2 platform and a very nice selection of hardware inside. The 4 inch IPS display is still one of the best on the market, with great viewing angles and color reproduction. The phone has Wifi N, Bluetooth 2.1 EDR, HDMI out, a powerful graphics adapter and other goodies. The G2X from T-Mobile works all over the world and is currently reselling for very low prices in stores and online, so if you want a dual core phone that will last for another two or three years performance wise, this is it.
T-Mobile G2/HTC Desire Z
While the new Droid 3 and Droid 4 beat it when it comes to the comfort and quality of the QWERTY keyboard, the good old T-Mobile G2X comes very close. This single core smartphone is still plenty fast for most of the usual daily tasks, and because it's a single core, it has devalued pretty quickly, making it perfect for anyone looking for a great typing machine that is also well built. It's perfect for tech-savvy people, too – you can overclock the processor to 1.4 GHz and more (!), bringing it up to par with the newer mid-range phones.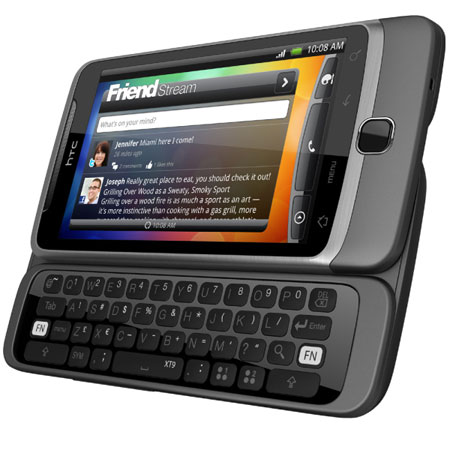 Motorola Droid 2 Global
If you want a hardware keyboard, but prefer Motorola over HTC (maybe you liked the original Droid or maybe you don't like the T-Mobile G2's Z hinge), the Droid 2 Global is what you should go with. Sure, the Droid 3 and Droid RAZR are great, but this world phone with a SIM card slot from Verizon can be used anywhere in the world, and has a very nice performance, too. The 3.7 inch, 854×480 pixels display is still one of the best around, and the keyboard is not bad, either. Plus of course, the low price and excellent built quality are hard to beat.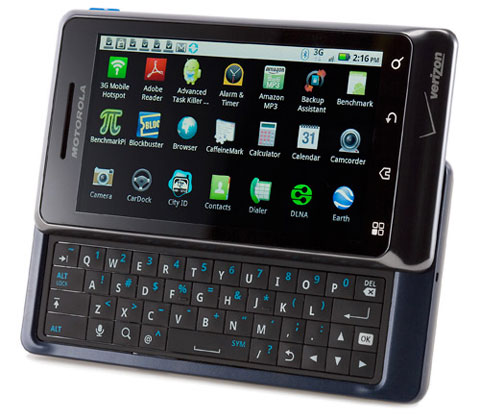 You may have noticed that my recommendations are mostly older smartphones that were once high end and are currently heavily discounted (or free, as you can see). That's no coincidence, as I think that any phone that was released as a high end device is a much better purchase than a new model aimed at the mid and low end ranges. Compare the prices, build quality and features of all phones and I'm sure that you'll arrive to the same conclusion. So, if you want a great smartphone and don't want to spend too much money, check out the above devices – I'm sure they won't disappoint.