The specs of HTC One X were revealed a few days ago but to everyone's surprise, there's an entire lineup of HTC One smartphones as announced at the Mobile World Congress in Barcelona. HTC One Series comprises of three smartphones with varying specs and features – HTC One V, One S, and One X. All three will be shipped in Android Ice Cream Sandwich. Highlights include their powerful cameras, Beats by Dr. Dre™ integration, and the thinnest smartphone to date.
HTC One Series Specs
HTC One V is an entry-level device with 3.7-inch qHD display. It has a dual-core processor clocked at 1GHz, internal memory of 4GB, 512 MB RAM, a 5MP camera, and 720p video recording capability. The specs of HTC One V places it in between mid-range and high-end phones. Even so, it will be priced competitively for the masses. One thing that HTC One V falls short on is design. It borrows the outdated appearance of HTC Legend released in 2010.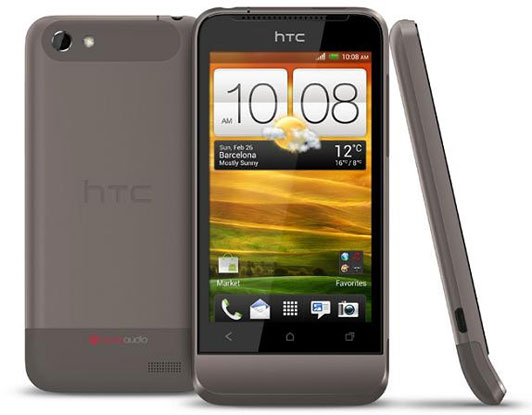 HTC One S is the thinnest smartphone at 8mm thickness. Inside it is a 1.5GHz dual-core Qualcomm processor. Other specs include a 4.3-inch screen with Super AMOLED qHD display, 1GB of RAM, front and rear cameras in 1.3MP and 8MP, 1080p video recording, and a 1650mAh battery. HTC One S will first arrive in the U.S. market this spring before making its way to service providers from around the world. Details such as pricing and launch dates are still to be announced.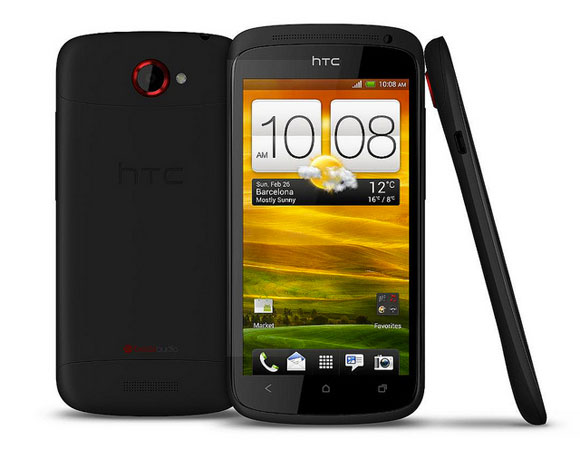 HTC One X is the first HTC phone with NVIDIA's quad-core Tegra 3 processor. Specs were revealed earlier – a 4.7-inch Super LCD2 display in 720p HD resolution, up to 32 GB of internal memory, 1GB RAM, 1.3MP front camera, and an 8MP rear camera. During the event, a new feature was given the spotlight – Dropbox storage. Dropbox is a cloud service that provides 2GB of free cloud space to any user. But because HTC partnered with Dropbox, all One X users get to have 25GB of free cloud storage.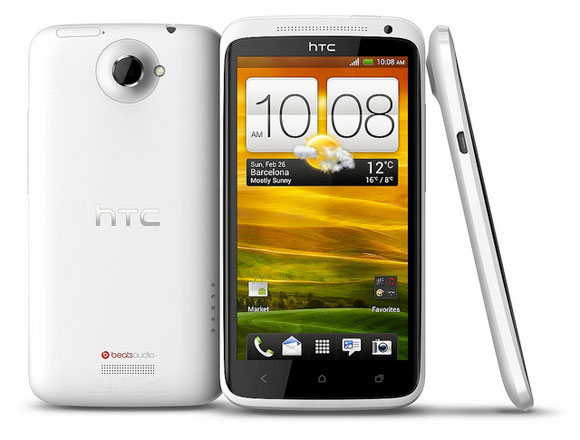 Moreover, HTC announced that an LTE variant of One X will be tailored for AT&T subscribers. The AT&T version of HTC One X will have a dual-core Qualcomm S4 processor instead of NVIDIA Tegra 3. The carrier-exclusive smartphone will arrive in a few weeks. T-Mobile users are lucky – the international version of HTC One X is already on their way.
HTC One Series Features
HTC One S, One V, and One X will feature Beats Audio™ – an HTC-exclusive sound enhancement technology which came about when the Taiwanese company collaborated with Monster Cable. The feature allows integration of Beats By Dr. Dre Audio™ for a richer sound experience whether you're listening to music, playing a game, watching a video, or streaming online radios.
The HTC One Series also have Image Sense™ technology which they say matches the capabilities of traditional digital cameras. They bumped up cameras to support a 28mm Wide Angle lens. Other improvements on camera specs include f2.0 aperture and a BSI sensor which enhances capture under low-light settings. Topping it all off is a dedicated HTC ImageChip for sharper and clearer shots.