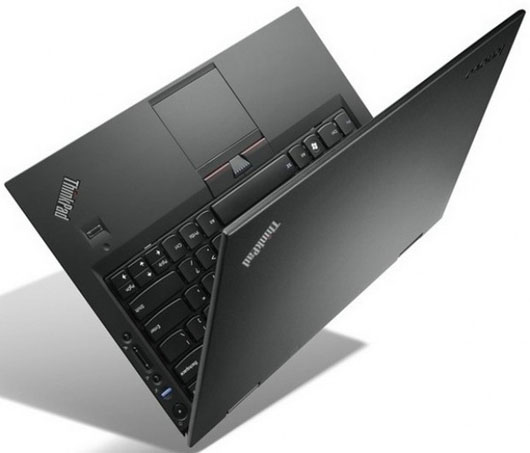 Lenovo has finally got to the Ultrabooks niche, and their new ThinkPads look pretty awesome. They've got a model for everyone, from consumers and budget conscious businesses that want an affordable yet functional and reliable laptop to business professionals who need the best hardware in a vry portable form factor.
The two most interesting Ultrabooks from Lenovo are the ThinkPad T430u and the ThinkPad X1 Hybrid, with the latter being the most unique of the two. The X1 Hybrid is practically a copy of the older ThinkPad X1, only it features upgraded internal hardware and a very interesting feature that will increase battery life significantly – an integrated ARM-based computer, which works using a custom open source Linux-based operating system – a custom version of Android, to be precise.
This may sound familiar to those who have heard about the CUPP PunkThis board, which aims to do pretty much the same for other laptops, and it seems that Lenovo is onto something here, as well. The ARM system board uses a standard mini PCI express slot, and it can double the battery life of the laptop, so the standard 5 hours become 10 if you use the low power mode – that's pretty impressive, even for an Ultrabook.
The design of the X1 Hybrid reminds quite a lot of all the other ThinkPads, although the islet keyboard, ultra slim design and glossy sheet of Gorilla glass (I really wonder what's up with that – a matte display would've been better) over the display make it stand out and look more modern. The housing is made out of metal, with a soft touch finish painted over it to give it that special ThinkPad look and feel, and it's working great.The display is a 13.3 inch unit with a standard resolution of 1366×768, and I really hope that Lenovo offers a 1600×900 option for all the people who want to actually work on their machines.
The ports selection is pretty limited, but it's definitely better than most other Ultrabooks. You have two USB ports, an Ethernet jack, a SIM card and SD card slots, a HDMI out and DisplayPort and an eSata/USB combo – not bad for an ultraportable that's only 16.5 mm thick.
For the internal hardware, the ThinkPad X1 Hybrid will be using Intel's all new 22nm Ivy Bridge platform, with 3D gate transistors and all the good stuff. Buyers will have the option of Core i3, i5 and i7 processors, all of which will perform better than current Sandy Bridge chips and consume over 20% less power at the same time.
But when you don't need the performance to run Photoshop or whatnot and you only need your laptop for web browsing, watching videos, viewing photos, writing documents and emails and doing other mundane tasks, you can switch to the Instant Media Mode, which powers down all the main processing hardware and switches to the ARM computer (with a Qualcomm CPU) to get you those 10 hours of continuous work time. If the OS has access to the Android market or if developers can manage to get it installed, you'll probably never need to go into the main OS during a normal day at all.
The Lenovo ThinkPad X1 Hybrid will cost $1599 for the basic model, which is on the high side, but the power saving features you're getting, the top performance and ThinkPad reliability are definitely worth that.