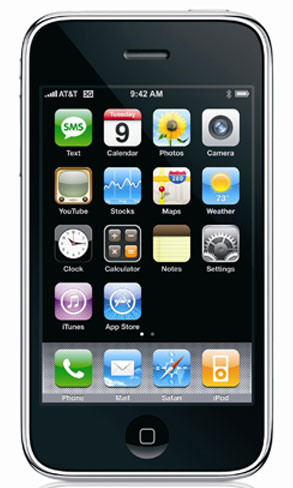 Online freelancing is very attractive nowadays, what with all the economic unrest and the desire to have better working conditions, and what better conditions could there be than the comfort of your home or a hotel in another country, where you can set your own work schedule and make money doing what you like or at least something that is not as hard as working in a cubicle or at a construction site.
Indeed, there are many people who lead this lifestyle, and most of them say that they wouldn't go back to a 9 to 5 job. But not everything is as easy as it sounds, and you have to have a lot of discipline and responsibility to be able to work by yourself – it's much like a business, actually. Thankfully, there are a lot of tools that can help you save time, and in the past few years, these tools have migrated to smartphones and tablets, as well. Here are just a few of the best apps for the iPhone (and by definition, the iPad) that can help you make your freelancing work easier:
Analytics Agent
Running a website is one of the most popular ways to start making money online, and when you have a site, it is very important to keep an eye on it. Analytics Agent is a free app for the iPhone that allows you to track the visits, clicks and ranking of your website in search engines using Google's own Analytics service, which is practically the best on the Web. Now you can easily find out when your site has a surge of new traffic or when it's down, and react accordingly.
Billings Touch
Creating invoices and billing customers for your time and services is an important part of many freelancers' work. Billings Touch is practically the best app for keeping track of your time and creating nice looking bills and invoices that you can send right away to your clients. The app is optimized for touch, and once you set everything up, you can create and send invoices in literally minutes.
Fring
Instant Messaging is the preferred way of communication for most webmasters and freelancers, and Fring offers you an all in one package for most of the popular services online, including MSN Messenger, ICQ, AIM, Yahoo Messenger, Google Talk and more. Additionally, you can make cheap calls via VoIP using the FringOut service, which is a nice bonus for an already great app.
OmniFocus
OmniFocus is one of the best task managers around, and it can really help you get your priorities straight. You can create To Do lists, daily schedules, detailed tasks that can also be location-dependent (so a reminder for buying milk won't go off until you're near a grocery store), you can create and attach notes and tags to the tasks, and much more – it's a must have addition to any productive individual's iPhone.
Mocha VNC
If you have a dedicated server or VPS, or you just want the ability to work with your home computer remotely, a VNC server application is one of the best solutions. And Mocha VNC is one of the best clients for the iPhone, as well. You can connect securely with an encrypted password, choose the settings for the display to get the best performance or quality, store profiles for easy access – all from a nice looking and easy to use interface.
Freelancing is a great way to earn side income or even replace a full time job – working from home, while traveling or from the beach does sound like a great prospect to many people. Of course, it's not as easy as it may seem, but it's definitely doable. And with the help of a few great apps installed on your iPhone, your life can become even easier than before!