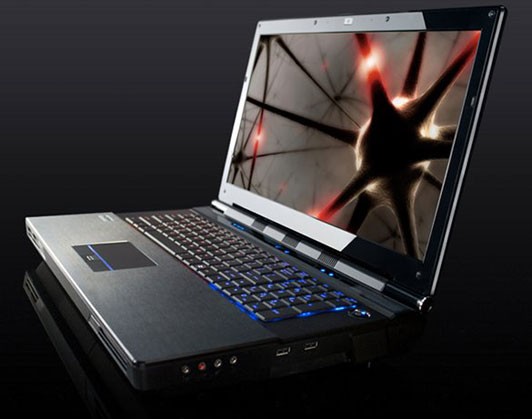 Alienware is a top choice when it comes to gaming laptops and PCs. So when I say that former employees of the Dell subsidiary patched up the world's most powerful 3D laptop, you can trust me on that.
Origin PC, a custom PC manufacturing company, operates in the same way as Alienware – piecing together third party components to create powerful laptops that deliver the ultimate gaming experience. It was founded in 2009 by three people who formerly worked for Alienware. The Miami-based company's most recent work is the EON17-XD, a three-dimensional laptop.
3D laptops are "so last year" but EON17-XD is the first to have two video cards – NVIDIA GeForce GTX 580M GPUs to be exact. NVIDIA cards are responsible for image quality and cramming two in a single laptop makes it a gaming monster. The laptop has similar specs to EON17-X which was recently announced by the same company. But it has 3D functionality not present in the latter.
The gaming laptop is powered by the Intel X79 chipset, the same technology used to support Core i7 processors. Screen size is a whopping 17.3 inches with 1080p resolution in 3D display. A backlit keyboard, three RAID-supported hard drives, and 3D emitter are also built into it. The laptop supports either 32GB of 1333MHz Corsair or 16GB of 1866GHz Corsair quad-channel memory.
EON17-X3D is now sold in stores for around $3,000 and belongs to the high-end market. The catch? You need to buy NVIDIA's 3D Vision 2 wireless glasses for a full 3D experience.