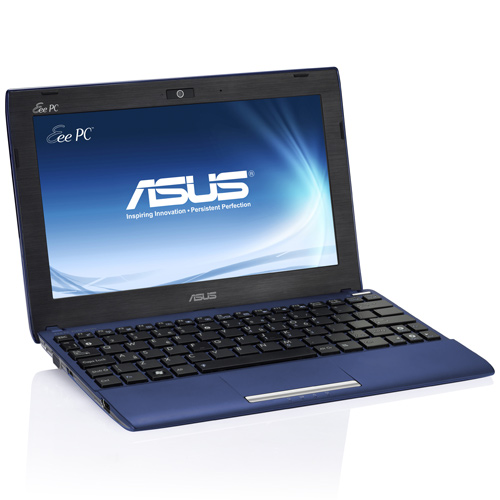 Everyone was shocked to see Asus unveil an entire line of netbooks at CES 2012 – and I'm not sure if that's good or bad. Called Eee PC Flare, the line dares to revive netbooks which have fallen behind small ultrabooks as laptop alternatives. Asus Eee PC 1025C which comes from this new breed of netbooks is currently available for preorder at Amazon and will start shipping on March 10.
Asus Eee PC 1025C has a 10.1-inch screen and LED display standard to any netbook. Screen resolution is average with 1024 x 600 pixels. It has the dual-core 1.6GHz Atom N2600 as its CPU – the latest Cedar Trail Atom processor by Intel . Other specs include 1GB of DDR3-1333 RAM, 320GB of HDD with 5,400RPM, and integrated graphics. With a weight of 3 pounds, it's not as light as ultrabooks but still lighter than laptops. It does have a 6-cell battery which can last this netbook more than 10 hours of use.
1025C and all other Asus Eee PC Flare netbooks have island-style keyboards similar to their seashell line. Palm rests have an elevated design for a more effortless typing experience. Ports will be evenly distributed on both sides, giving them more stylish looks than older models. A variety of colors will be available including blue, pink, red, black, and white. Only black and white versions of 1025C are available for preorder at Amazon. With a price of $299, it's still more affordable than the cheapest ultrabooks currently priced at $600.
If you want a higher-end version of 1025C for an additional $20, I suggest that you wait for 1025CE. It comes with a $319 price tag and upgrades the CPU to dual-core 1.8Ghz Atom N2800. Then again, if you want a netbook cheaper than 1025C, wait until X101CH is released. It's thinner but only has a three-cell battery. Or if you fancy tablet PC hybrids, go for Asus Transformer Pads.