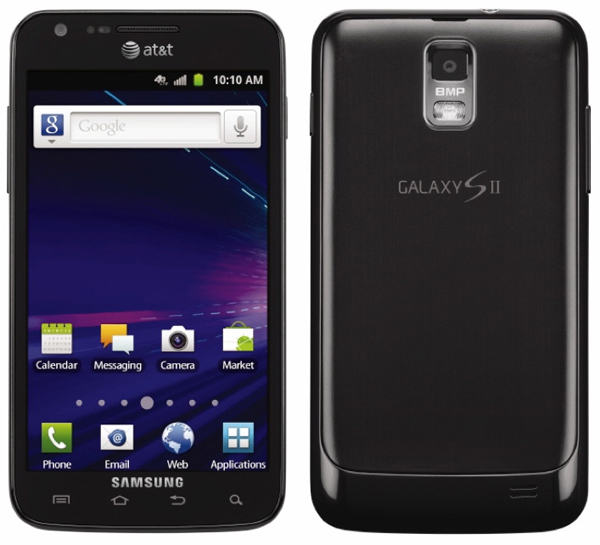 Official Ice Cream Sandwich updates for the international Samsung Galaxy S2 are continuously being leaked on SamMobile. AT&T users who own Samsung Galaxy S II Skyrocket have no reason to be envious anymore because as of today, an update was leaked specifically for their phone version. The leaked build is an official ICS update for SGS II Skyrocket (SGH-i727). But because it's on beta, it comes with bugs and errors. Google Wallet and NFC sensors are fully operational in this build along with a few others.
Prerequisites
• Windows-based PC
• Download and install ODIN v1.85 on your PC
• Charge your SGS2 to at least 50% or higher
• USB cable
• (If rooted) Backup apps + data using Titanium Backup, sync contacts to Google, and backup your ROM using CWM, ROM Manager, or custom recovery. Afterwards, check if the backup was successful.
• (If not rooted) Backup apps using App Backup & Restore – free at Google Play. Sync contacts to Google or export them to SD card.
How to install ICS on your Samsung Galaxy S II Skyrocket (SGH-i727)
1. Download SGH-i727 leaked ICS build (.exe or executable file) and launch it when downloaded. Just follow through and unzip any .rar or .zip files until you end up with a an .md5 file.
2. Launch ODIN v1.85 on your PC
3. Click PDA and select the .md5 file from step 1.
4. Turn off your phone.
5. Go to Download Mode by pressing volume down + menu button + power button. Once prompted, press volume up to continue to Download Mode.
6. Connect your phone to the PC with a USB cable. On ODIN, a small box on the upper left corner will turn yellow and the message box below it will display "Added!"
7. Without clicking anything else, press "START" and in a few minutes, a large box on the upper left will turn green and say "PASS!"
8. Seconds after step 7 is complete, your phone will automatically restart and update to Ice Cream Sandwich.