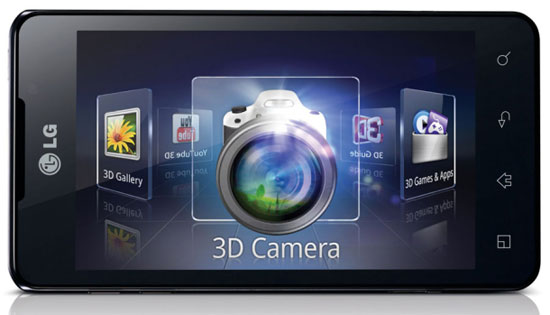 Getting a little bit jealous with Tegra-optimized games? If you plan to get Optimus 3D MAX – don't be. LG struck a deal with Gameloft to optimize some of their game titles for the phone. The games will take advantage of LG's greatest innovation yet – 3D technology – and bring forth a new era of 3D mobile gaming in line with the March release of Optimus 3D MAX.
These past few years, smartphones became viable alternatives to mobile gaming consoles like Play Station Portable (PSP) and Gameboy Advance. People have grown fond of phones which they can use for both work and play. Sony was quick to adapt and came up with a smartphone that had PSP controls – Sony Xperia Play. LG dabbled with the unknown and released Optimus 3D, a smartphone that supported 3D games and video playback. Not many were receptive to the idea even though LG provided a software that converts 2D games and videos to 3D.
This year, they're giving 3D gaming another shot with LG Optimus 3D MAX which is an upgrade to their 2011 model. In an attempt to illustrate the potential of 3D technology, they formed a partnership with Gameloft who will port some of their games to LG Smart World. Gameloft is one of the biggest names in game development for both iOS and Android. Among the game titles arriving in 3D are:
• Assassin's Creed
• Backstab
• Dungeon Hunter 2
• Fishing Kings
• James Cameron's Avatar
• Modern Combat 2: Pegasus
• N.O.V.A. 2 – Near Orbit Vanguard Alliance
• Order & Chaos
• Shadow Guardian
• Shrek Kart
• Spider Man: Total Mayhem
• Splinter Cell
The above gaming titles will be compatible to LG Optimus 3D MAX and playable in three-dimensional graphics without the need for 3D glasses. You can also switch between 2D and 3D mode when playing them using the 3D Hot Key mounted on the phone's side. Gameloft's new line of 3D games will be available at LG Smart World as soon as LG Optimus 3D MAX is released this March. Specs include a 4.3-inch WVGA IPS LCD display, a 1.2GHz dual-core TI OMAP processor, two 5-megapixel rear-facing cameras for 3D video capture, 8GB internal memory, NFC technology, and WiFi + Bluetooth connectivity. It will ship with Android 2.3 Gingerbread but is upgradable to 4.0 Ice Cream Sandwich.