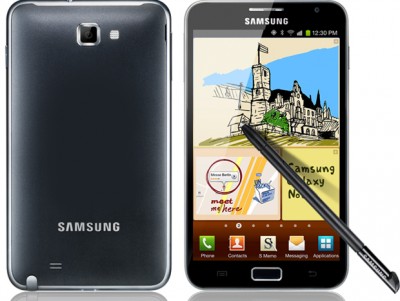 Everyone thought that Samsung Galaxy Note was getting an Ice Cream Sandwich this first quarter just like Galaxy S II. But March is coming to an end and there's still no update in sight. Today, Samsung officially moved the release of its update to Q2 – which could be June at its latest. But it's not all bad because Samsung isn't just updating your Galaxy Note to ICS. They're throwing in more goodies into the candy bag.
The key strength of Samsung Galaxy Note is its S-pen. But without S-pen applications, there's really not much use for it. If you've been holding on to your Note for a few months, you must be bored with all the S-pen apps that came preinstalled with your phone. That is why Samsung is releasing an ICS update to include more of them. Called "Premium Suite," it's the same package offered with Galaxy Note 10.1 announced in last month's Mobile World Congress. Premium includes applications optimized for S-pen not originally found in Galaxy Note, adding more functionality to it in the process.
Productivity apps included in Premium Suite are Shape Match for creating geometric shapes and Formula Match for solving hand-drawn numeric formulas. Galaxy Note owners can draw grids and tables easily with both applications. My Story, a personalization app, is also part of the package. With it, users can make personalized digital cards in the form of notes, text, video content, photos, or recorded voice and send them to family or friends.
Besides useful S-pen apps like Shape Match, Formula Match, and My Story, Samsung is also including Angry Birds Space in Galaxy Note's upcoming ICS update. There's even an exclusive level for Galaxy Note users. Anyone who unpacks a level called "Danger Zone" within 3 months will also get an additional 30 levels for this game.
A week ago, Samsung released Ice Cream Sandwich for Galaxy S II which brings several UI changes – recent apps view, larger icons on the status bar, and notifications drawer just to name a few. The ICS update for Galaxy Note packs the same changes on Touchwiz in addition to Premium Suite and Angry Birds Space. All we have to do is sit tight and wait for its official release date to be announced. When it does come out, expect us to help you with an installation guide so stay tuned.