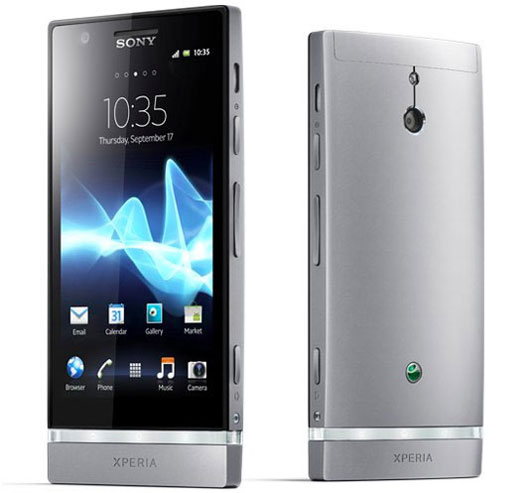 Xperia S sits on top of Sony's chain of smartphones. Made to compete against HTC One X, Huawei Ascend Quad D, LG Optimus 4X HD, and soon-to-be-announced Samsung Galaxy S III, it has a headstart by being the first highest-end Android phone available on the market. The stylish Sony Xperia S is currently headed to retail stores around the world. Availability in countries are in the hands of regional operators from now on.
HTC and Samsung are bound to unveil their flagship phones in coming months, sometime around April and May. HTC One X was first shown off at the Mobile World Congress whereas Samsung hasn't given a word about Galaxy S3 other than it will have a quad-core Exynos chip which is LTE-friendly. Huawei will be a late-comer in the scene, not releasing their Ascend D Quad until July. As for LG Optimus 4X HD, it's currently available for pre-orders in Clove UK with shipment starting this June. At the same month, we expect HTC One X and Samsung Galaxy S3 to be available in stores worldwide.
"We just wanted to let you know that our first Sony smartphone, Xperia S, is shipping globally as I type this," reads Sony's blog. Since HTC, Samsung, Huawei, and LG haven't shipped their phones yet, it's clear that Sony has a headstart now that Xperia S is shipping worldwide. "We're giving local operators the chance to tell you about specific availability and pricing in individual markets," says Sony, which means you'll have to tune in to local carriers and regional Sony operators for more details.
In the US and other places of availability, an unlocked version of Sony Xperia S will sell for USD $649.99 or its local equivalent. Standard specs include Android 2.3 Gingerbread, 32GB of internal memory, 1GB RAM, 1.5GHz dual-core processor, 12-megapixel camera and flash with BSI sensor, and a built-in NFC Sensor. Sony says they'll upgrade it to Android 4.0 Ice Cream Sandwich soon. AT&T users are getting their own version of Xperia S called Sony Xperia Ion. The redesigned Xperia Ion features a 4.6-inch screen instead of the 4.3 and gets an additional LTE radio for 4G connectivity. Sony Xperia Ion will cost $200 to $300 for AT&T subscribers with-contract. It ships with Android 2.3.7 Gingerbread but will be upgraded to ICS this summer.