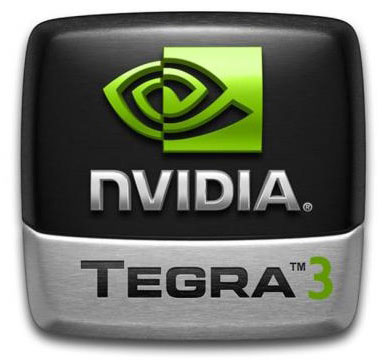 NVIDIA has established a name among Android users with their Tegra processors. Tegra especially gained traction among gamers and lead to the creation of Tegra Zone, a place where people can download Tegra-optimized games. The latest creation by NVIDIA is its Tegra 3 4-PLUS-1 architecture, a quad-core processor with an extra "ninja" chip that helps decrease battery demands and improve its life. Of course, it was yet-another processor optimized for games and graphics. A blog recently posted by NVIDIA wants to dispel that "just a gaming processor" we see Tegra 3 4-PLUS-1 to be and perhaps, other Tegra processors.
Android applications are usually designed in a generic manner so they'd be compatible to a host of devices regardless of the processor they use. NVIDIA has set itself apart as developers scamper to create applications – usually games – optimized for Tegra devices. But this recent post on NVIDIA's blog suggests their Tegra line isn't just for games. The blog highlights a variety of non-gaming apps designed for Tegra 3 and its 4-PLUS-1 architecture including Photaf THD Panorama Pro by Oren Bengigi, Splashtop THD by Splashtop Inc., PowerDirector Mobile by CyberLink, and Snapseed by Nik Software.
Photaf THD Panorama Pro is a photo-stitching app that pieces together a series of photos to create a unified panoramic view. Splashtop allows you to stream 3D content from your desktop to your Tegra 3 powered device. First person shooter games, movies ,and other high-resolution content can be streamed to your phone or tablet with this app. PowerDirector Mobile is a video editing tool initially used on desktops before it got ported to Tegra 3. And then there's Snapseed, an intuitive photo-editing app.
Despite NVIDIA's outlook, there really isn't any need for them to explain Tegra 3 and the entire line. Its capability to keep up with HD games and content proves it will do good with less or equally-demanding applications. Then again, maybe this blog post was intended for developers so they'd be encouraged to make non-gaming apps for Tegra 3. During an interview with Taylor Wimberly of Android and Me, NVIDIA CEO Jen-Hsun Huang did mention they want to inspire developers to create applications that take advantage of Tegra 3's architecture.
Tegra 3 recently picked up controversy after Apple claimed its A5X chip offers four times better graphics performance. NVIDIA released a statement saying they'll do a benchmark test of their own comparing Tegra 3 and A5X.