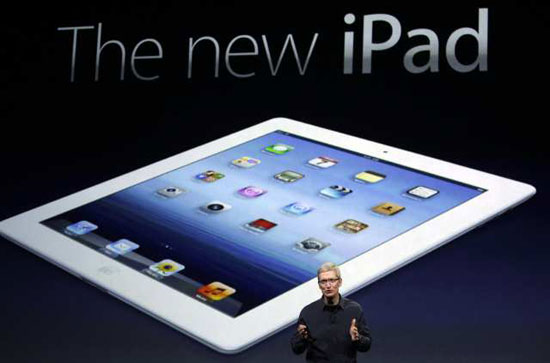 Phil Schiller, Apple senior vice president of worldwide marketing, uttered big numbers in yesterday's launch of the new iPad. He claimed that its A5X processor delivers better graphics performance than NVIDIA's Tegra 3 chip. Even more insulting – for the part of NVIDIA that is – is the fact that Apple is comparing a dual-core processor to their quad-core behemoth. In a graph, Schiller shows that A5X is two times faster than Apple's own A5 chip, and four times better than Tegra 3.
NVIDIA disagrees, of course, and says they'll perform their own benchmark tests on the new iPad to determine the accuracy of Apple's claims. Tegra 3 has been around for some time and more Android devices are expected to have it. Asus Transformer Prime, which is powered by Tegra 3, has an impressive performance and remarkable 3D graphics. Yesterday's keynote boldly suggests that it's no match to iPad 3 because its A5X chip offers graphics performance that's four times better.
Ken Brown, NVIDIA spokesman, told ZDNet during an interview "It was 'certainly flattering' to be called out by Apple but the performance claims are sketchy without more data. We don't have the benchmark information." He then adds "We have to understand what the application that was used. Was it one or a variety of applications? What drivers were used? There are so many issues to get into with benchmark." Brown admits it's unlikely that Apple will provide the benchmarks they're asking for so NVIDIA will do a test of their own once the new iPad goes on sale coming March 16th.
I'd have to agree with Brown on this one. Benchmarking is a complicated process that can be influenced by numerous factors – including which apps were used during testing. But we can't be assured if NVIDIA will release actual benchmark results, just in case they find out Apple's claims were true. Any company would defend its product to the very end, especially between these two who are battling it out in the tablet industry.