Having a pair of headphones is always a good thing – unlike full sized speakers, you can use them almost anywhere and anytime you want, without bothering those around you. But if you're looking to get a pair of headphones to be used on the go, you might want to consider getting a wireless headset – a Bluetooth wireless headset, to be precise.
There are many advantages to not having a long wire attached between your head and the audio source, and unlike the older wireless headphones, Bluetooth models have a longer range and less interference from anything around because of the higher working frequency and the digital signal transmission. Whether you want headphones for work or to listen to music on the go, here are several Bluetooth wireless models you should take into consideration:
Nokia BH-503
The BH-503 is easily one of the best Bluetooth headphones from Nokia – it's got a great balance of sound quality, design and price. The speakers are loud and provide a lot of bass, the Bluetooth radio can work at up to 10 meters distance (or more if you use a more powerful transmitter), and the controls are easy to use and work with pretty much any smartphone or even desktop apps.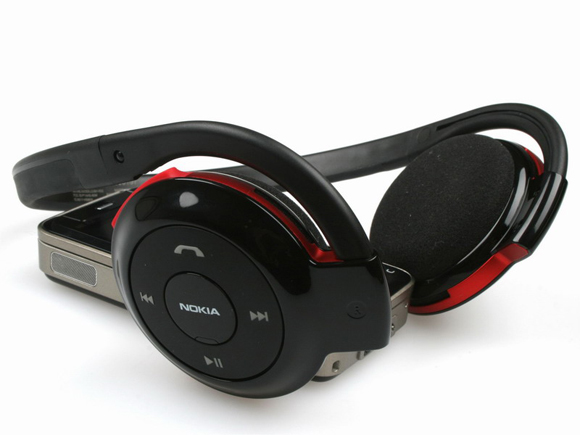 Plantronics Backbeat 903+
If you want something lighter that gives you more freedom of movement, the BackBeat 903+ from Plantronics are a great choice. The headset uses an in-ear design and all the weight is distributed around the ears, with a flexible cable connecting both parts, which makes the headphones excellent for jogging and listening to music on the go. The sound quality is pretty good, although the open design means that you won't get the best bass (but you'll be able to hear everything that's going on outside).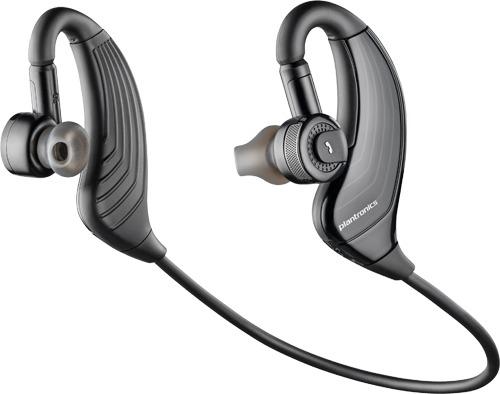 Nokia BH-505
The BH-505 is a newer headset from Nokia, but it's definitely not meant as a successor to the BH 503 above – they're more like parallel products for different people. In this case, the BH 505 is aimed at those who want a more compact headset – the 505 has in-ear speakers and most of the weight is on the band that sits on the back of your neck. Not many find this comfortable though, so you have to try it on first to see if you like it.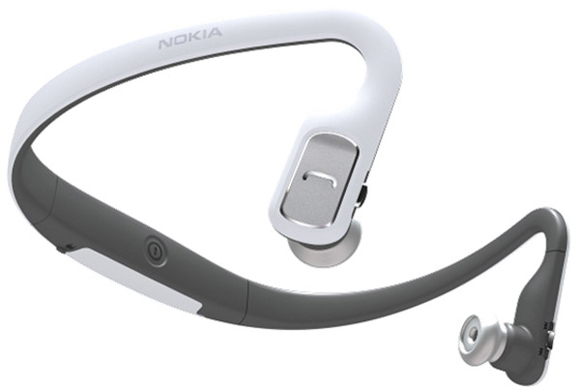 Plantronics Backbeat Go
The Backbeat Go is a new Bluetooth headset from Plantronics and it's very impressive when it comes to the design – it's just a pair of in-ear headphones connected by a thin cable. You really have to wonder where the battery and transmitter are hidden, and the headset is very easy to wear. The sound quality is not that good for music (it's good enough for pop, but rock and any hip-hop will sound a bit bland), but it's perfect for listening to some podcast or talking on the phone.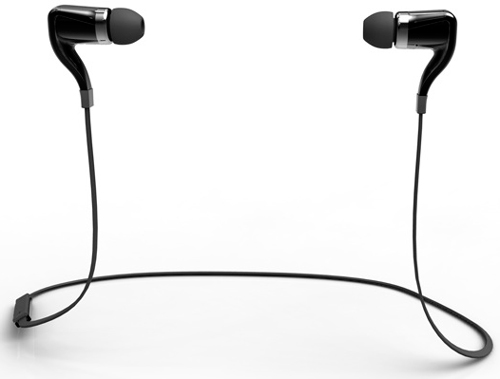 LG HBS-700
LG's HBS-700 is another well designed pair of headphones that is perfect for travel. The Bluetooth headset is basically split in two parts – a "base" that has the battery, Bluetooth radio and controls, and two in-ear speakers that are attached to the base with magnetic clips. The "base" rests on your neck, and you can detach the headphones in order to use them – the sound quality is great, and the battery time is much longer than the Backbeats Go above, for example.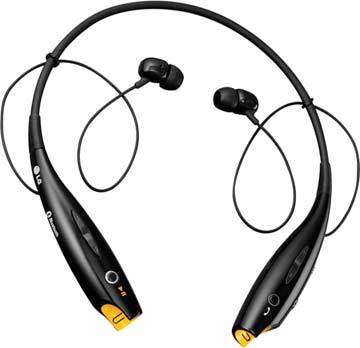 There are a few other Bluetooth headphones on the market, but the above ones have proven to be the best when it comes to sound and build quality, as well as price – you won't regret going with either of them.