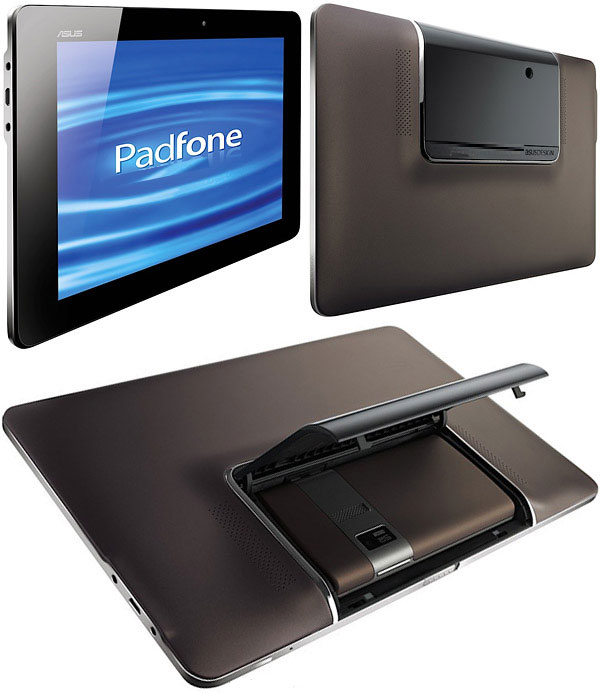 Asus Padfone is a three-in-one device that got us excited at MWC 2012. Turning a phone to a tablet wasn't new to us, much less turning a tablet to a PC with a docked keyboard. Asus pushed the boundaries with Padfone by developing a smartphone which we could use as a tablet or laptop. Asus Padfone is currently available for pre-order in Taiwan and will enjoy a global release by the end of this month.
Taiwanese retailers are pre-selling Asus Padfone, offering three distinct packages starting today. Once it goes global, stores and retailers will most likely follow this selling scheme. Not everyone needs a tablet or an additional keyboard to use Padfone as a computer. Buyers get to choose from:
• Phone only package
• Phone + tablet + Bluetooth headset or stylus package
• All-in-one package (includes the phone, tablet, and a keyboard dock)
The primary device of Asus Padfone is a 4.3-inch smartphone with Super AMOLED qHD display. It runs Android 4.0 Ice Cream Sandwich and has a dual-core Snapdragon S4 processor. Internal storage could reach 64GB and there's a microSD slot for expandable memory. Other specs include an 8-megapixel rear camera, a VGA quality front-facing camera, and a 1520mAh battery. If you want to use the tablet, the smartphone needs to be docked in it. And if you want to use the tablet as a computer, you have to place it on the keyboard dock.
The smartphone is estimated to sell for US$610 and US$750 with the tablet included. The all-in-one package adds PC functionality and sells for US$980 which, although expensive, is still a bargain. These prices are based on Asus Padfone's local pre-order price in Taiwan. Actual prices in other countries may vary. Pre-orders will be shipping to Taiwan customers by April 20. Soon after that, it will probably be available worldwide in selected regions, just as Asus promised.