BARCELONA, Spain – The first day of Mobile World Congress was dominated by devices previously rumored or announced in past weeks. On the second day, everyone had a bag of tricks although Nokia stole the show.
Huawei Unveils MediaPad Tablet, Another "First"
Huawei calls it the first of its kind – or perhaps they never heard of Asus Transformer Prime. MediaPad is a 10.1-inch screen quad-core tablet.
MediaPad10 FHD has the same 1.5GHz K3 CPU found in the Ascend D Quad Series. Display resolution is extra sharp at 1920×1200 pixels. Its screen is 10.1-inches wide and is made of IPS LCD. MediaPad has an 8MP rear camera and 1.3MP front-facing camera. A Dolby Surround Sound audio processor is tucked into its thin slate for a richer sound experience.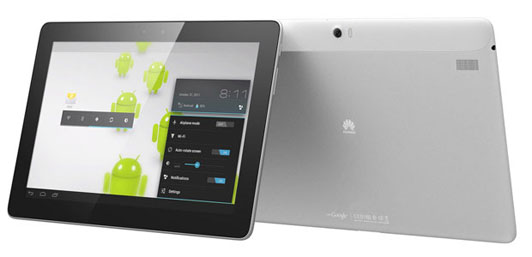 Yesterday, the company was not-so-humble when they tagged Ascend D Quad as the world's "fastest" smartphone. Until we get our hands on Huawei's latest lineup, it's best they take a step back and learn humility. Speaking big words in front of established mobile device manufacturers is more of a circus than a show of confidence.
LG Gives 3D Phone Another Shot With Optimus 3D Max
LG initially gave three-dimensional phones a shot with LG Optimus 3D. Even though it's not picking up on popularity, the company decided to continue pushing boundaries by coming up with a successor – LG Optimus 3D Max. The phone has today's standard screen size for high-end phones with its 4.3-inch display. You can watch videos and play games in 3D without the need for 3D glasses with the phone. It has 800×480 pixels, WVGA display, and a 1.3GHz dual-core processor. The bad part? LG Optimus 3D Max is stuck with Android 2.3 Gingerbread.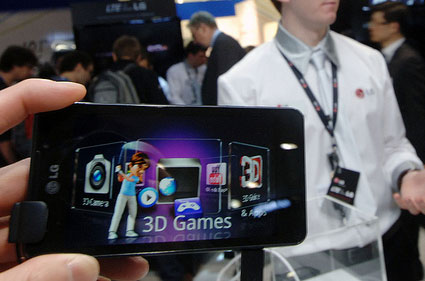 LG's L-Style smartphones were also displayed for the second day of MWC 2012. L3 is an entry-level device running Gingerbread. L5 and L7 mid-range phones on Android 4.0 Ice Cream Sandwich. The entire L-Style lineup is characterized by what LG calls "floating mass display".
Samsung Goes Cheap With Galaxy Ace Plus And Galaxy S Advance
Samsung introduced entry-level and mid-range phones today, Samsung Galaxy Ace Plus and Galaxy S Advance.
Samsung Galaxy Ace Plus is an upgrade to Galaxy Ace released during last year's first quarter. It looks less than an iPhone now and sports a curved design. Specs include a larger 3.8-inch WVGA screen, 4GB internal memory, up to 32GB of microSD support, 800MHz processor, 5MP rear camera, and a front-facing VGA camera. Since Samsung refuses to release an Ice Cream Sandwich update for Samsung Galaxy S due to its "limitations," it's normal to see Galaxy Ace Plus stuck with Android 2.3 Gingerbread.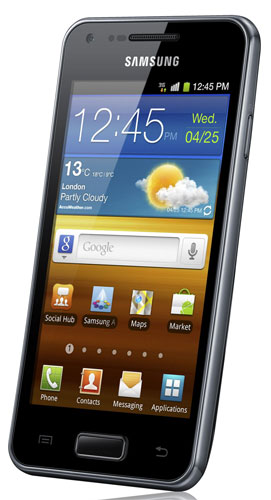 As for the Galaxy S Advance, it will rock a 1GHz dual-core processor and a redesigned body. Other specs include 16GB internal memory, 768MB RAM, 5MP rear camera, and a 1.3MP front-facing camera. It runs Android 2.3 Gingerbread and classified as a mid-range phone.
Asus Introduces PadFone, Can Be Used As A Tablet
Asus was a no-show at CES 2011 but we're glad to see them at MWC 2012. The company brought PadFone with it, a 4.3-inch smartphone with a dual-core processor in its gut. It was made to be compatible with Asus PadStation. When docked on it, PadFone can be used as a 10.1-inch screen tablet.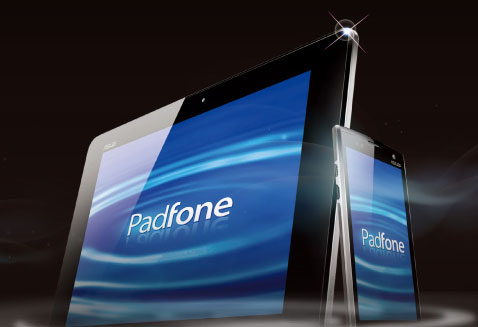 Nokia Launches A Series Of Phones And Steals The Show
Nokia started humbly by introducing entry-level phones for their Asha lineup – 202, 203, and 302. The company then proceeded to announce that Lumia 900 is going global. Lumia 610 was announced and will be priced for the lower market.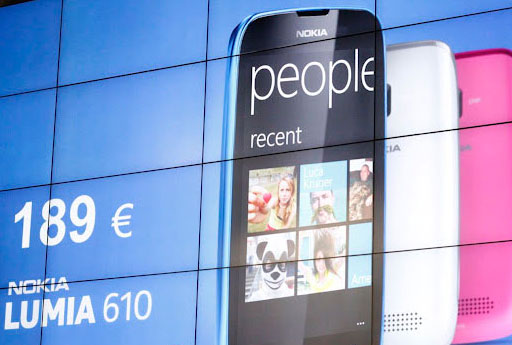 Everyone was caught by surprise when Nokia confirmed 808 PureView. The crowd broke out in a loud applause with the phone. Who wouldn't with its 41MP camera? It is Nokia's latest offering under the Symbian OS lineup but will be available to Windows Phones in the future.